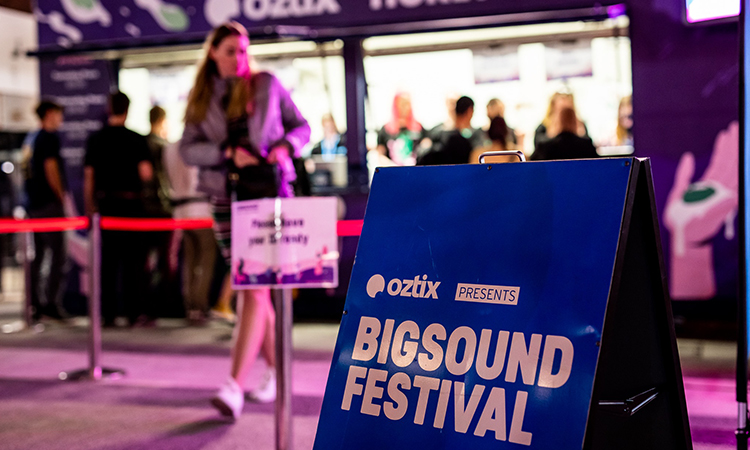 Oztix is pleased to announce the extension of our foundation partnership with BIGSOUND, produced by QMusic, and that we will remain the exclusive ticketing outlet for the music festival. We are proud partners of BIGSOUND as not only is it a Brisbane based business, just like us, but also a business that dedicates itself to the growth of the Australian music industry.

BIGSOUND is recognised as the key music industry conference and new music festival in the Southern Hemisphere. BIGSOUND features a three-day industry conference and four-night new music festival across over 18 venues, a technology and music innovation showcase called BIGTECH.

BIGSOUND is known for delivering an atmosphere of inclusiveness and innovation, transforming Brisbane's Fortitude Valley into a music lover's playground with the area's unique density of venues enabling seamless access to a plethora of emerging Australian acts.

Founded and formed in Brisbane, Oztix is thrilled to continue its partnership with BIGSOUND and the opportunity it provides to for us to give back to the music industry. Seth Clancy, our Commercial Director said, "BIGSOUND is a cornerstone of the Australian music industry, and we are glad to have our values aligned with such a like-minded independent, Queensland based organisation. It is the mutual value of independence and sheer love for our industry that makes this ongoing relationship so perfect and we look forward to sharing our expertise with QMusic for years to come."

"BIGSOUND celebrates its 19th birthday this year and we are thrilled to be continuing our long-term partnership with foundation sponsor Oztix in 2020," said QMusic CEO and BIGSOUND Executive Producer Angela Samut.

"BIGSOUND complements QMusic's core business and builds on Brisbane's live music scene and the capacity of local venues and businesses in staging a thriving live music economy.

"We are thrilled to be working alongside another Queensland business in delivering our world-class event and thank Oztix again for their continued support of BIGSOUND."
---
---