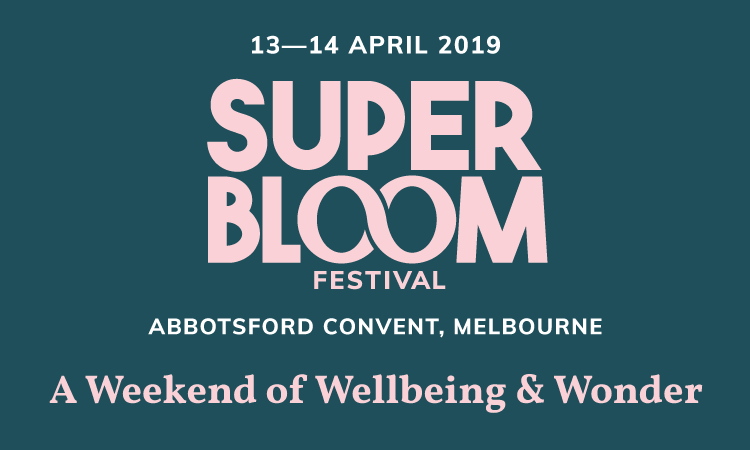 There's just over two weeks to go until Australia's top wellbeing practitioners descend on Abbotsford Convent to host the ultimate, two-day urban retreat experience - Super Bloom. Have you got your ticket yet?

One ticket unlocks a world of wellbeing; yoga, dance, meditation, mindfulness, nutrition, natural medicine, sexology, healing, tantra, performance, philosophy and future ways of living. Design your own journey of discovery.

With over 110 sessions, 50+ practitioners, a Healers' Grove for 1-on-1 consultations, and a wonder garden of market stalls, nourishing food and delicious drinks, Super Bloom Festival is a veritable feast for everyone of all abilities to experience.

Bring your mat, your mates and your mindful intentions and give yourself this chance to totally reset. Inhale. Exhale. Let the magic unfold.
Tickets On Sale Now
13.04.19 - 14.04.19
Abbotsford Content, Melbourne
Buy Tickets
---
---