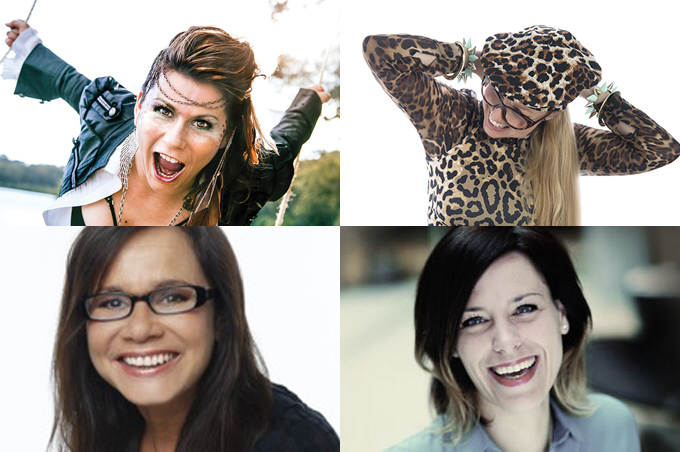 The Sunshine Coast music industry community is turning up the volume on the local music scene by presenting an event that is fast becoming Queensland's premier regional music industry conference.

Now in its 4th year, the conference program includes keynote presentations, conversational discussion panels with leading music industry achievers and showcase performances from local Sunshine Coast artists, Nicole McKinney, Mason Hope and Doolie.

Turn Up's Program Director, Eloise Gallagher, said "Turn Up provides a platform of opportunity, inspiration and education for the Sunshine Coast music industry. It supports and invigorates the vibrancy of our local music scene, by bringing music people together to network, share best practices, listen to outstanding local talent and learn from some of our industry's best, right here in Nambour, the creative heart of the Sunshine Coast".

Keynote: Glen Wheatley
In Conversation with: Ted Gardner, Barry Bull, Bill Hauritz
Panel topics: The importance of brand building and image making, How music can shape the culture of a city
Showcase performances: Nicole McKinney, Mason Hope, Doolie
Speakers and Presenters: Barry Bull, Sunshine Coast Councillor Greg Rogerson, Glenn Wheatley, Adam Weston (Firestarter Music), Cindy Vogels (Racy and Lucky), Stephen Booth (Stephen Booth Photography), Jed Cahill (In The Bin Film Festival and Queensland Touring Film Festival), Seth Clancy (Oztix), Kylie Cobb (Kitty Kitty Bang Bang), either Andrew Tuttle or Kellie Lloyd (APRA AMCOS), Ted Gardner, Bill Hauritz (The Woodford Folk Festival), Eloise Gallagher (TAFE Queensland), Andrew Stafford (Pig City), Rhoda Roberts (Head of First Nations Programming, Sydney Opera House and Festival Director, Boomerang Festival), Ragnhild Ohren Nordset (JMC academy and LIPA), Dimitris Limnatitis (The Solbar and Ocean Street) and Phil Smith (Sunshine Coast Creative Alliance).
Tickets On Sale Now