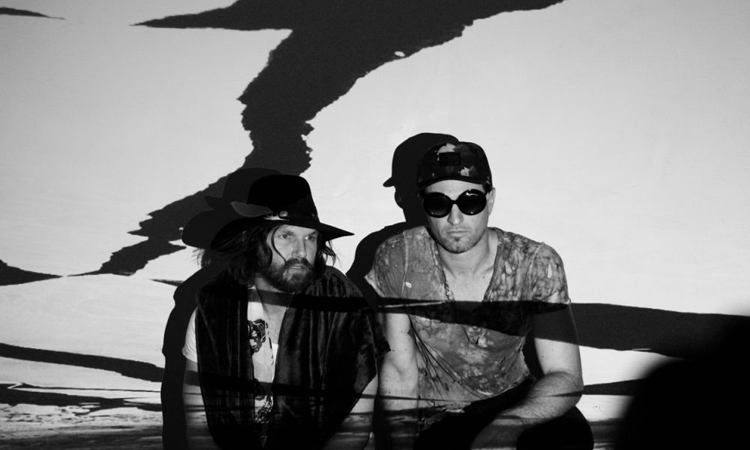 Australia's premier 'east meets west' electronic beat makers Tijuana Cartel have a knack for blending layers of rich, intricate soundscapes with pulsating rhythms and luscious vocals to form an electronic beats tapestry that will cut through to your very soul.

Simply, there isn't another band doing what they do. Having spent the last decade mixing in influences that haven't been fused in the past, their penchant is for Middle Eastern scales, beats that get a floor moving and a general Psychedelic approach in song structure and ethos. Not married to one genre or another, they happily change direction in search of new flavors and inspiration, whenever the moment takes them there.

Bound together by their mutual love of instrumental, Trippy and mind-expanding music, Paul George and Carey O'Sullivan are a truly formidable force.

Once the two joined their talents in the late 90's, they began carting around a guitar and a desk top computer they fashioned into a camera case. Carey played beats, while Paul played Guitar over the top. Starting off in cafes around the Gold Coast and Byron Bay, as word spread it quickly built up to seven shows a week. As things developed they began experimenting with their sets to build up to crescendo of dance floor action. They began incorporating MC's, turntables, fire dancers and other elements to get a party started. If it seemed more like a party than a job, that's probably because it was!

Eventually came the point that they needed to step it up a notch so they decided to get down their ideas in the studio.

On stage is where Tijuana Cartel's collective musical spirit is really given the chance to run wild. Joined by Yoav Mashiach on Percussion and occasionally Joshua Sinclair on Trumpet, they extensively tour Australia stopping off at all of the major cities regularly, as well as small towns and the most loved festivals including Peats Ridge, Rainbow Serpent, Wave Rock, Splendour In The Grass, Byron Bay Blues and roots, Falls, Shine On, Good Vibrations, Surry Hills Festival and Lane Way amongst others. They also tour across Europe and USA when the stars align.

Tijuana Cartel are one impressive musical outfit. Combining delicate mariachi guitar with electronic details - think Jose Gonzalez with the electro beats of The Chemical Brothers - it's a fresh, innovative genre fusion. Wowing audiences all over the world, they're back with the new album Psychedelicatessen. If you've heard the band before, you'll know what you're getting yourself in for.

However, if you're only just discovering Tijuana Cartel, you're definitely in for a good time.
Tickets On Sale Now