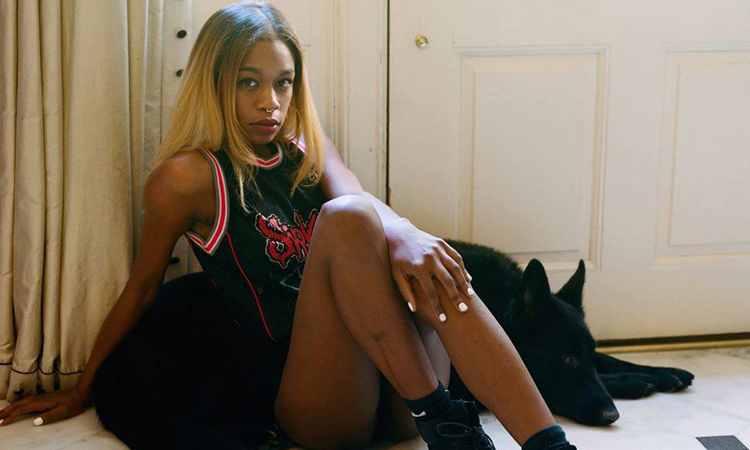 Astral People, Handsome Tours and Mellum are proud to present the Australian debut of the Awful Records' darkwave dutchess, ABRA - adding intimate headline shows in Sydney and Brisbane, ahead of her appearance at Victoria's inaugural Pitch Music & Arts Festival.

ABRA is an outlier. Moving around with her missionary parents, ABRA was born in New York and raised in South London, before eventually landing in Atlanta. Like her upbringing, ABRA's music isn't specific to a place, a time, or a sound. Instead, it's a blend of influences, informed - but not defined - by its surroundings. Utilizing different components of Miami Freestyle and electro-funk 808's topped with her own airy R&B-tinged vocals, ABRA's voice and sounds are familiar, but uniquely contemporary.

Every note on the Princess EP, released via True Panther Sounds, is written, produced, and performed by ABRA - often in the solitude of her bedroom closet. As an introverted youth, she dug into the internet to find community and inspiration. Ultimately, ABRA found solidarity within The Awful crew, a collective of friends, artists and collaborators creating their own hypercolor, DIY version of Atlanta's burgeoning weirdo-rap movement.

Amongst features on various Awful Records' alumni tracks, her own music and image is revered. She conceives her own videos and acts as art director for all packaging and photo shoots. Princess is a portal into her self-contained universe and it shines with a profound confidence. Never compromising on her vision or artistic process, she has moulded her surroundings into her strict aesthetic and vision. No longer a lone outlier, she is a leader and lightning rod for a world of fellow outsiders. ABRA is a true 'Princess' in a monarchy of her own creation.
Tickets On Sale Now
10.03.17
Hudson Ballroom, Sydney
12.03.17
Pitch Music & Arts Festival, Regional Victoria