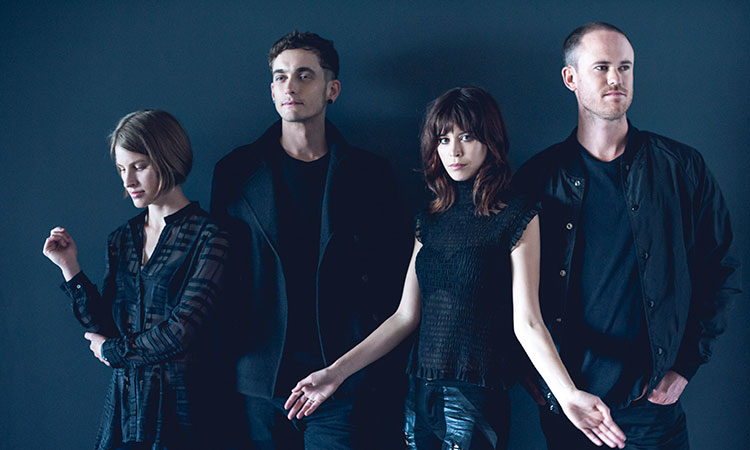 Urban Spread returns with its most anticipated line-up to date as The Jezabels and special guest Alex Lahey team up for a series of special suburban shows in January 2017.

It's been massive year for both acts; The Jezabels released their acclaimed third album Synthia and conquered the country once again with a massive national tour featuring sold out shows and rave reviews. Lahey not to be outdone has also been winning over the country, flooding the nation's airwaves with tracks from her debut EP B-Grade University and concluding her own national tour that confirmed her star is definitely on the rise. These Urban Spread shows will be an amazing opportunity to catch two of the country's most popular acts in a suburban environment.

Seven years since their first EPs began their slow burn from Sydney to the world; four since their debut album Prisoner scooped the Australian Music rize and set stages ablaze from Splendour to Lollapalooza, The Jezabels have returned with their third album Synthia. With Prisoner producer Lachlan Mitchell back at the desk and a growing arsenal of new and vintage keyboards pushing the textural frontier, Synthia is a bold assertion of craft that sets this band apart in a world groaning with blokes doing their best impersonation of rock authenticity. Synthia plays like a widescreen heroine's journey in 10 parts, the pendulum swinging from ether calm to operatic epiphany within the space of any given song.

There is no bigger buzz in the Australian music industry as there is on Melbourne singer songwriter Alex Lahey. A constant presence on the nation's airwaves with the radio hits "You Don't Think You Like People Like Me" and more recently "Let's Go Out," the singer has achieved much acclaim, including high praise from the likes of Pitchfork, along with winning the Josh Pyke Partnership Award and signing a worldwide publishing deal with Native Tongue. All of this has ensured her freshly-released debut EP B-Grade University was received with much anticipation and for fans, thankfully delivers on the promise of her earlier jams. With a simple, home-spun story-telling style and knack for melodic, guitar-driven hooks, Lahey is taking off in a big way!

Urban Spread is presented by the Transport Accident Commission as part of their Towards Zero vision of zero deaths and serious injuries on our roads. The TAC will be engaging with young Victorians within the music community and the iconic Vanessa bus and crew will be on board ensuring music lovers plan ahead, look after their mates and get home safely.
Tickets On Sale November 25
20.01.17
Chelsea Heights Hotel, Chelsea Heights
Buy Tickets