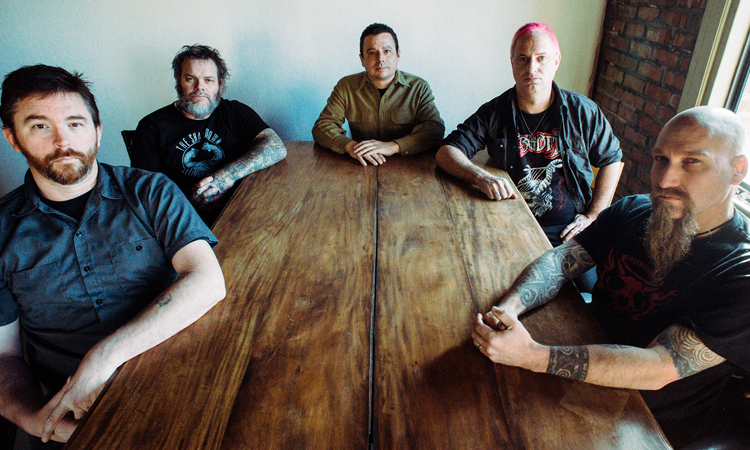 Last year marked 30 years of Neurosis. From their beginnings as a hardcore punk outfit, the Oakland, California natives have spent more than three decades at the forefront of heavy music-their sound influencing big underground names like High On Fire, Yob and Mastodon. Now this genre-defying collective is once again breaking new ground with the release of their 11th studio album, Fires Within Fires.

Befitting this epic milestone, Fires Within Fires brings together elements from "each stage of Neurosis' multifaceted career" while also forging new territory.

"There is something almost magical about every new Neurosis release and the very human beauty of this particular album makes it the perfect companion to long nights and hard days."

- Metal Injection

A staggering display of simmering tones and quiet, building power, Fires Within Fires is a testament to the human condition - the suffering and sacrifice each of us is willing to go through, embodied by crushing melodies, soaring chords and the exploration of extremes. Although significantly shorter than their previous releases, this works to their advantage as they tread the distance between faster riffs and minimal, hypnotic odysseys. The result is utterly entrancing.

"They make art that materialises and manifests their suffering… Death, war, birth, healing, family loss, anxiety, fear, depression, and many of the other aspects of the human experience are all there in their music."

- Invisible Oranges

Neurosis live is the stuff of a legend. Always ahead of the game, they realise their musical vision by creating a level of intimacy with audiences that leaves you craving more. Uncompromising, raw and devastatingly heavy-even in moments of pure silence-each note reveals the intense connection between their art and each other.

Sydney's DISPOSSESSED will be supporting on all Australian dates.
Tickets On Sale Now