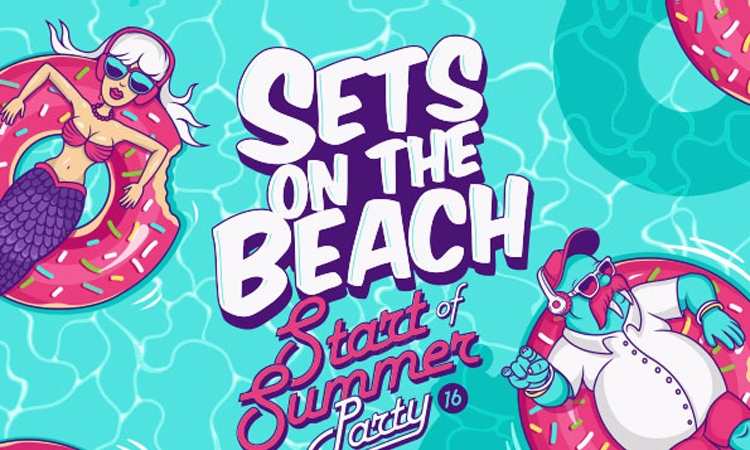 Australia's favourite beach party Sets on the Beach has added stand-out acts The Aston Shuffle (DJ set), Yahtzel and local party starter Aslan to the already impressive Start of Summer Party 2016 line-up.

The Aussie legends behind The Aston Shuffle have been making music together for a decade, but 2016 has seen them plug into the current global house music renaissance and really make noise. With bangers like High With You, forthcoming hit Don't Let Go and recent release Make A Wrong Thing Right, The Aston Shuffle are the perfect addition to this summer beach bash.

Fresh from touring with Odesza in 2016, electronic indie hitmaker Yahtzel will complete his massive year at the Start of Summer Party 2016. Forming CARMADA with LDRU, Yahztel has released a bunch of huge tunes and played sold out shows all over the place.

As if this beach party wasn't already huge enough, this time round Sets is bringing TWO stages to life for the ultimate summer Sunday Sesh. Offering not only the main stage spectacle, Sets will bring huge sandy dance floors at the Beach Club and Silent Disco as well as ridiculous ocean views, plenty of bars, chill zones and more!

Offworld Productions is proud to announce the Sets on the Beach Start of Summer Party 2016 final line-up:



Main Stage
(in alphabetical order)
Breakbot | Indian Summer | Late Nite Tuff Guy | Motez The Aston Shuffle (DJ Set) | Tigerilla | WRLD | Yahtzel





Beach Club
(in alphabetical order)
Aslan | Amastro | Dr Packer | Fungle Club K.I.M (The Presets) | Ribonia | Wongo



Sets on the Beach is a summer institution and a highlight on the WA event calendar that never disappoints. Tickets are already on 3rd release and selling fast!
Tickets On Sale Now