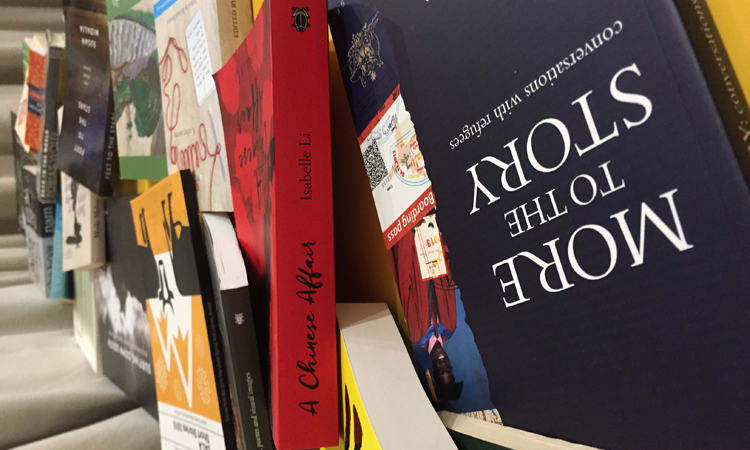 The three-day festival will offer over twenty-five paid and free events and showcase not only the traditional written form, but also storytelling in the oral and recorded forms.

Key events include In conversation sessions with prominent writers such as Ryan O'Neill (VIC), Ellen van Neerven (QLD), Cate Kennedy (VIC), Paddy O'Reilly (VIC), Fiona McFarlane (NSW) and Isabelle Li (NSW), publishing advice with three independent publishing houses, the launch of Westerly: New Creative issue, a collaboration between local storytellers and raconteurs - Barefaced Stories, Magnolias Late Night Live and Ships In The Night, a celebration of five years of the Margaret River Short Story Competition and a street reading walk of Northbridge.

A total of thirty local and national writers will be participating in the event, along with Parashar Kulkarni, who recently became the first Indian writer to win the prestigious Commonwealth Short Story Prize for his story Cow and Company.

Host organisation Centre for Stories in Northbridge will be the main Festival venue, with activities also scheduled at the State Library and Northbridge Piazza which will showcase an Indigenous Yarning Session, featuring prominent personalities from Warakurna, a remote community of Western Australia situated 330km from Uluru.

Cate Kennedy, one of Australia'''s most celebrated short story writers, will give the opening address. The closing address will be delivered by Professor Kim Scott, twice winner of the Miles Franklin Award.

Australian Short Story Festival Patron highly acclaimed author, Gail Jones, has described the event as "an audacious, intelligent and very welcome initiative at a time when the short story as a form is enormously popular with both emerging and established writers".

Festival Co-Founders Caroline Wood of Margaret River Press and Anna Solding of MidnightSun Publishing said they were delighted at the response from the local and international short story community.

"This response underscores the fact that there is a rapidly growing interest in the literary short form - across generations and cultures.

"And, with the generous support of the Department of Culture and the Arts, the national Copyright Agency and the City of Perth we look forward to delivering the first of many short story festivals," they added.

The Australian Short Story Festival begins on Friday, October 21 and closes on Sunday October 23, 2016.
Tickets On Sale Now
21.10.16 - 23.10.16
Center For Stories, Northbridge Piazza & State Library of WA Lecture Theatre, Perth
Buy Tickets