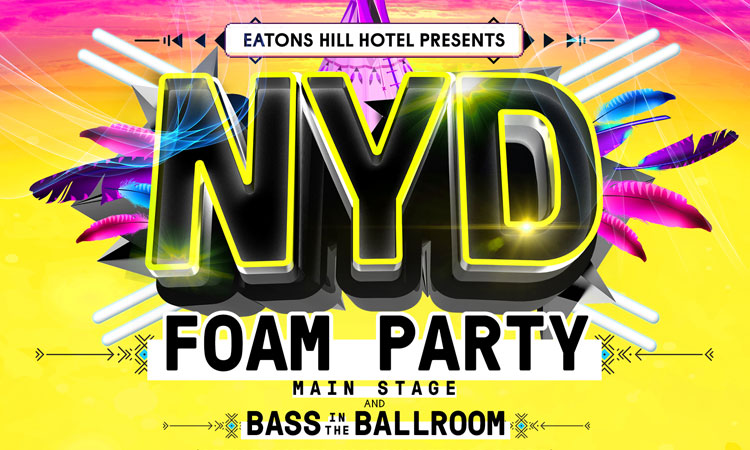 The Eatons Hill Hotel New Year's Day 2017 Foam Party will be bigger and better than ever with a national and international line up including in alphabetical order AC Slater, AJC, Arcane Echo, Benibee, Brooklyn, Dimes, Enschway, Lady Lilith, LDRU, Tigerlily, Timmy Trumpet, Tyron Hapi and Will Sparks.

There is nowhere to hide on the first day of the year when the New Year's Day Foam Party reaches epic proportions offering one monster stage complete with foam cannons and pyrotechnics, a Bass in the Ballroom second stage and collectively the biggest line up to grace the festival's stage, ever.

One featuring artist, WILL SPARKS is excited to be a part of the first release artist announcement and says it is an event not to be missed.

"This New Year's Day, Eatons Hill Hotel is where I'll be! It'll be rude not to" said Sparks.

After a sold out event last year, the word on the street is that the biggest party of the year is going to be bringing in the first day of the year with all the foam and fireworks anyone could ask for.
Tickets On Sale Now