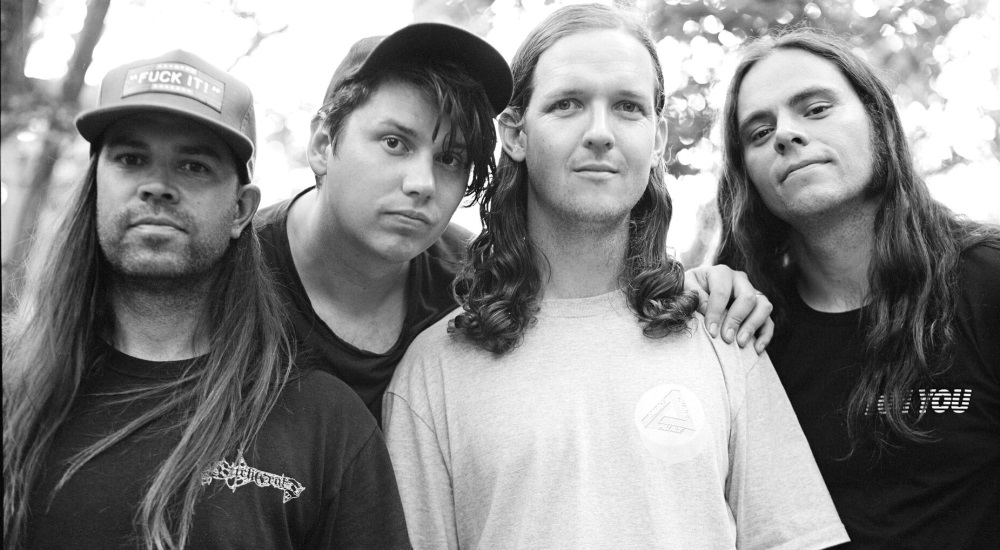 Mansfield's favourite sons Violent Soho are keeping the bright-burning flame that has been the first half of 2016 alive as we move into the back end of the year, announcing a handful of headline shows - in their biggest venues to date - with support from international and local legends The Bronx (USA), Luca Brasi and Tired Lion.

Kicking off in the open-air surrounds of Brisbane's Riverstage on Friday 28 October, the totally licensed all-ages tour hits equally impressive locales in Sydney (Hordern Pavilion, 29 October), Melbourne (Festival Hall, 31 October), Adelaide (AEC Theatre, 4 November) and Perth (Red Hill Auditorium, 5 November).

It's been just over six months since we first heard Like Soda, the Hottest 100-placing initial taste from Soho's recently released new full-length, Waco, which itself has buoyed the band to #1 on the ARIA Albums Chart and a handful of consequent successful singles in Viceroy, So Sentimental and Blanket. Meanwhile, their initial national tour in support of the album sold out across the board - several times over, in many cities.

Despite their massive successes, the Violent Soho boys remain as grounded as ever, speaking of their excitement at having nabbed not only The Bronx but Luca Brasi and Tired Lion as compatriots for the tour

"We are truly honoured to have The Bronx on board for these shows," the band said in a joint statement. "There is no band in the world that can put on such a high-energy performance the way that these guys do. As a band, we have always looked up to them a hell of a lot. Our friendship goes back over 10 years so to have our big bros from the USA come all the way across the Pacific to play with us again means the world.

"Luca Brasi can also be held in the same esteem. For us, they are probably Australia's best punk rock band by a long shot. And to have this line-up complemented by such a class act as Tired Lion just puts the icing on the cake for what is going to be one epic fucking tour. Really, we are just so stoked!"

Tickets for Violent Soho's tour with The Bronx, Luca Brasi and Tired Lion will go on sale with Oztix presale from Thursday 14 July. Tickets available from 9am (WST) - 11:59pm (WST) or until allocation exhausted. Oztix is selling for Red Hill Auditorium only.
Tickets On Sale 14 July
28.10.16
Riverstage, Brisbane QLD
29.10.16
Hordern Pavilion, Sydney NSW
31.10.16
Festival Hall, Melbourne VIC
04.11.16
Entertainment Centre Theatre, Adelaide SA