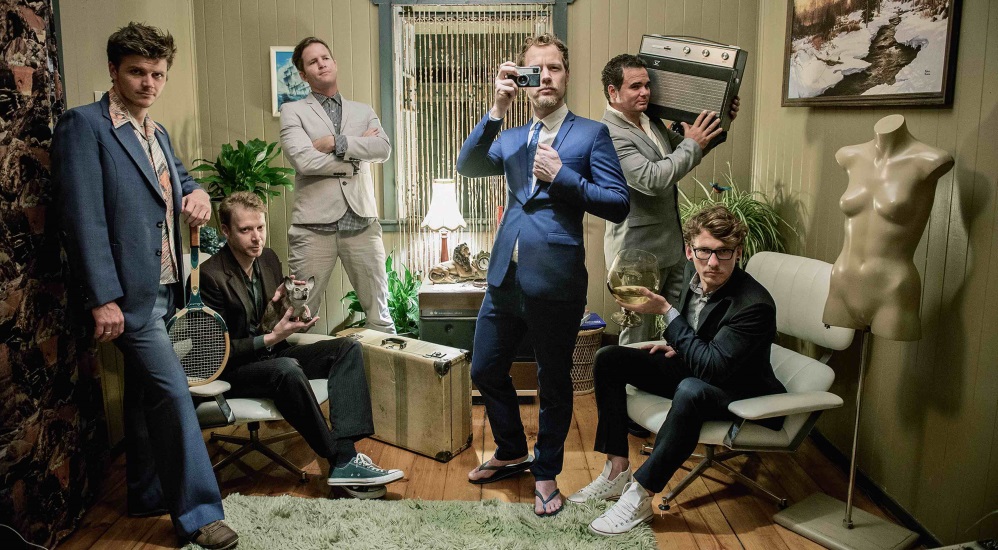 Cheap Fakes are a much loved six-piece live band from South East Queensland's music scene, ready to unleash their pop infused, brass fuelled funk and ska sounds to audiences across the country.

With two well received albums to their credit (2010's 'Stones & Sticks' and 2012's 'Hand Me Downs') and a resume littered with countless national supports (including The Black Seeds and Kora), as well as local billing with Cody Chesnutt, Charles Bradley, Cherry Poppin' Daddies and Melbourne Ska Orchestra, Cheap Fakes are a force to be reckoned with.

2016 is shaping up to be the bands biggest year yet as they prepare for the release of their third longplayer, 'Modern Vintage'. Recorded with Grammy nominated John Merchant (Michael Jackson, Lenny Kravitz, Bee Gees and Barbara Streisand) Cheap Fakes brought the American producer out to Australia for the 'Modern Vintage' sessions at world class Heliport Studios.

You can expect to find Cheap Fakes at any number of live venues as they build momentum ahead of the winter release of the new album. And with the band having already graced the stages of Valley Fiesta, Caloundra Music Festival, Big Pineapple Music Festival, Island Vibe, Golden Days and more, next summer looks like reaping a bumper crop for the dapper dressed lads who currently call Brisbane home.
Tickets On Sale Now
23.09.16
Beach Hotel, Byron Bay NSW
24.09.16
Wollombi Music Fest, Wollombi NSW
25.09.16
Newtown Social Club, Newtown NSW
22.10.16
Swagger Festival, Wandiligong VIC
23.10.16
Northcote Social Club, Northcote VIC