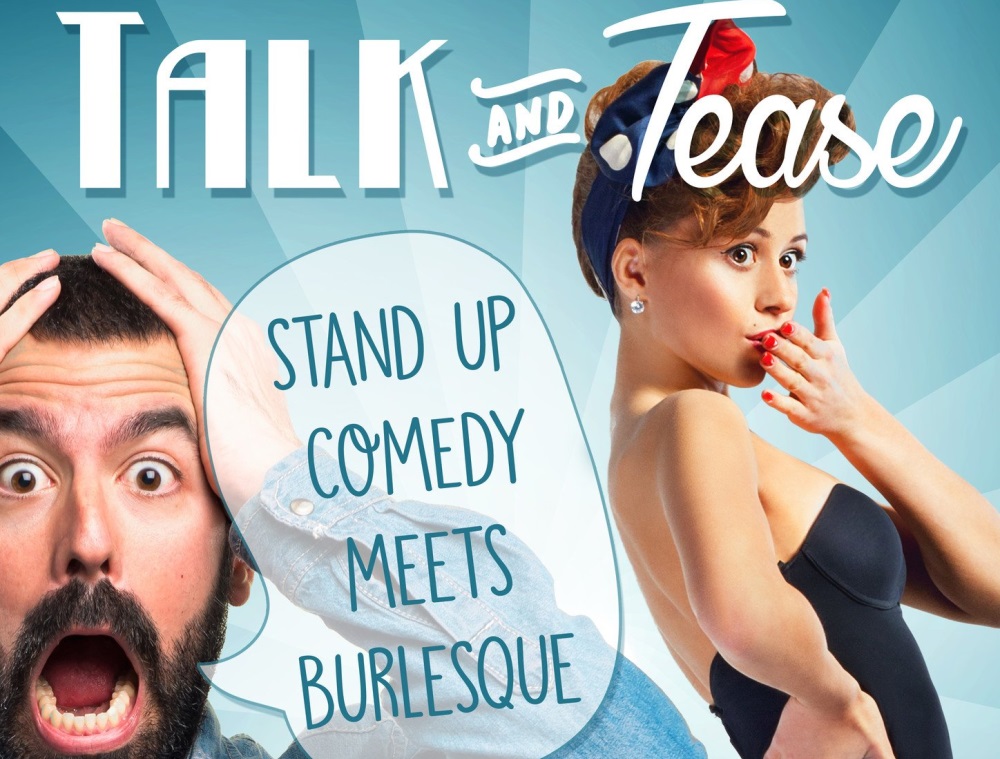 Stand-up and Strip-tease may seem as similar as chalk and cheese, but sex and comedy have been bedfellows since the dawn of time. Finally an honest couple has been made of them, and they have been married (and will continue to be every Thursday night) down in the Bamboozle Room in Potts Point. Talk and Tease is a smashing new night of entertainment that brings together stand up comedy, with burlesque dance. Don't get sucked into choosing between 'raucous' and 'raunch', when you deserve both. Enjoy them side by side, in the Bamboozle Room.

Male and female comedians and burlesque artists will make you laugh, cringe and blush, but not necessarily in that order. It's cheeky, it's sarcastic, it's titillating and occasionally thought provoking. What more could you want from live entertainment? Concept Food? Exotic Booze? BAM!- you got it... Talk and be teased by a three-course meal as divinely mix matched as the stage performers.

Our Chef has created a menu with more twists than a Goosebumps novel and more turns than your weekly salsa class... Ok maybe that's an exaggeration. What is true, is that Chef Marco is cooler than a polar bear playing saxophone on the shady side of an ice berg. If that is not cool than we don't know what is!
Tickets On Sale Now