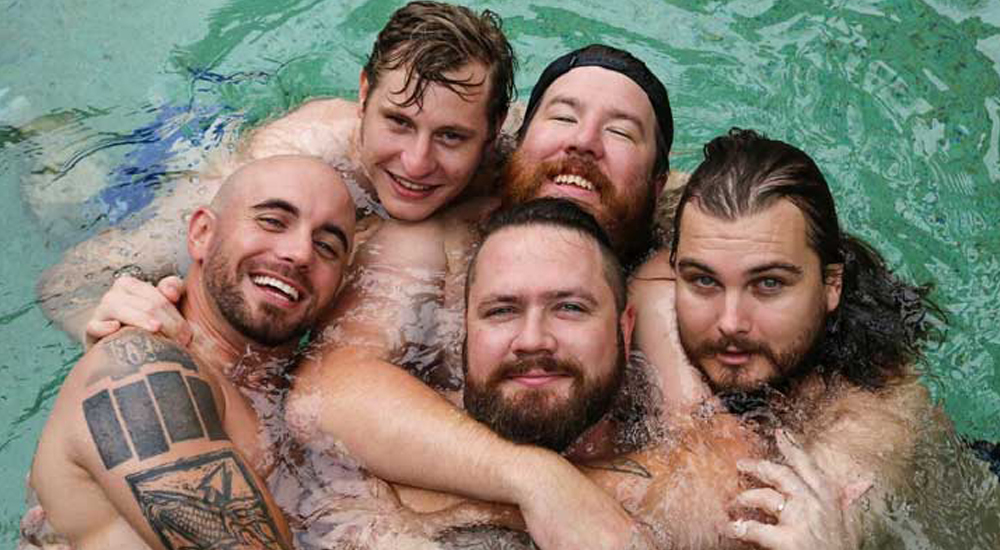 Sydney's unimpeachable lords of 'what the f*ck' chaotic metalcore, the mighty TOTALLY UNICORN will storm back into the nation's collective riff-loving consciousness soon. New album Dream Life lands July 15 via The Farmer & The Owl/Inertia. They'll be kicking out the jams on tour though September.

Totes Uni've been busy. Outrageous new single Customer Service Station debuted via triple j's Short Fast Loud back in March. The typically wild Top Gut single tour whet our whistles (and other stuff) for their next studio effort. As did their C.Barns tribute-wrapped Record Store Day 7". Then there is their acclaimed wine-review series Wine About It...with Mike over at The Music (must-watch stuff). They've signed up with new label The Farmer & The Owl, and 2016 looks set to continue being rowdy.

Hailed since 2010 as one of the most exciting Australian heavy acts ever to attempt to turn their amps up to 11, 2013 saw Totally Unicorn cool things off due to illness, break-ups and personal losses. There was much brooding, yet powerful they emerged, recording through 2015. The fellas whittled more than thirty song skeletons of angst and anxiety-driven, booze and medication-fuelled power-hits down to ten relentless, wall-to-wall bangers, each greater than the last. Dream Life features collaborations with Karina Utomo of High Tension, Robert Smith of Heavy Heavy Low Low, from producer Tim Carr and even former member Tim McMahon. The resulting LP is an arrival: a mighty epiphany. In the words of the band themselves: it's a motherf*ckin' PHOENIX, man!

Following the searing success of single Customer Service Station, Totally Unicorn are continuing to pleasurably punish our eardrums with tense, fitful new single Space Congratulations...
Tickets On Sale Now