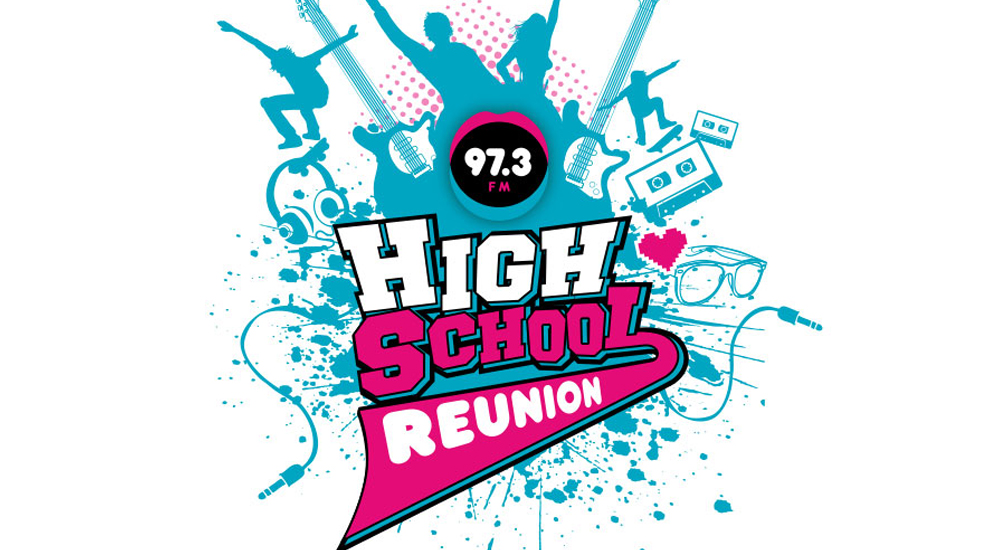 97.3FM are excited to announce the inaugural 97.3FM HIGH SCHOOL REUNION concert, a high school reunion with a difference. At this reunion, you won't be looking out for who got fat or who got rich. Instead you'll be in Oz Rock heaven with the line-up featuring ten of the biggest acts of the 70s, 80s and 90s coming together for one night only at Brisbane's Eaton's Hill Hotel on Friday 26th August. Don't miss the biggest party of the year, where you can rock to the hits that you loved at high school!

97.3FM HIGH SCHOOL REUNION will be three hours of hits and memories with ten of Australia's most well-loved 70s, 80s and 90s hit makers gracing the stage and taking a whole generation back to a time to their glory days in high school, when rock 'n roll was a way of life and there wasn't a camera phone in sight.

97.3FM HIGH SCHOOL REUNION saw its first incarnation in Sydney late last year as the PURE GOLD LIVE concert series. PURE GOLD LIVE was an overwhelming success selling out well in advance and inciting a whole lot of reminiscing and more than a few all in sing-alongs from the enthusiastic crowd.

97.3FM is thrilled to be presenting HIGH SCHOOL REUNION hosted by 97.3FM Breakfast's Terry & Bob.

"We're so excited to be part of this massive night celebrating Australian music." Bob said.

Robin agrees. "It's going to be a fun night, packed with some genuine Aussie hits that have truly stood the test of time, and are as great today as they were the first time you heard them."

"And let's face it, it only feels like yesterday that we were all at school anyway!" added Terry.
Tickets On Sale Now