NEWS
The 11 Most Talented Aussie Musicians Aged 18 & Under You Should Know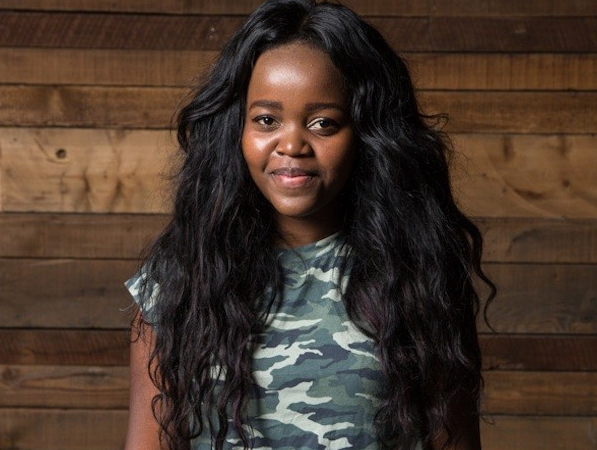 Tonedeaf has done up an awesome article on the 11 most talented Aussie musicians under 18 that you should know, check it out here!

The year of 2013 was an exploding success for talented musicians 18 years and below, one need only look at the ground-breaking debut release from Lorde. But the triumphs of the Kiwi songstress was not some rare freak of nature.

Australia has its own prize-pool of musical youngsters that are absolutely killing it in 2014 and we've sourced out some of most promising acts from around the country. We're pretty damn excited with the expansive plethora of sounds emanating from our land girt by sea by forward-thinking aspiring artists, including atmospheric dream pop, witty fast-paced brat-punk, masterful electronica, lush hip-hop and innovative art-rock.

Join us as we take a look at some of the next big names of Australian music; what they lack in years they more than make up for in talent.

Jesse Davidson
How Young? 18
You'll Love 'Em If You Dig: Jeff Buckley, Grizzly Bear
Why? Jesse Davidson punches in just at the legal age of 18-years-old, and man, if you give this fella a spin there's no way you'd be able to pick it. A singer-songwriter hailing from Adelaide, Davidson epitomises the core notion of "youngsters that are killing it." His prowess extends from atmospheric dream-pop and shoegaze tunes that ooze in melancholic vapour to more up-tempo indie-rock tunes that still pertain to a sprawling blue sound. Davidson's latest EP, Ocean, was so damn good that it was included in our wrap-up of the best releases of May 2014 - and our high praise has changed little since then.

Vancouver Sleep Clinic
How Young? 17
You'll Love 'Em If You Dig: Bon Iver
Why? Are you faithful to the notion of love at first sight? No matter your answer, once you've spun the incredibly smooth productions of Tim Bettinson - the lad behind the Vancouver Sleep Clinic alias - you'll believe that anything can happen. This Brisbane native creates utterly flawless ambient pieces of melodic brilliance, and his voice - wow! Enchanting and heart-wrenching. Bettinson proves that natural talent will forever trump age and experience. Enjoy.

Howling Seas
How Young? 16 - 17
You'll Love 'Em If You Dig: Joy Division, The Horrors
Why? This is one of those bands that it's almost too difficult to believe that they're underage - well, under 18. Producing a plethora of sound that draws from the worlds of tingling indie pop to the murky depths of sludge rock and grunge, whilst pertaining to the moody aesthetic of dark ambience, this Brisbane trio have not only nailed down their signature sound - but they're at the top of their game.

Japanese Wallpaper
How Young? 17
You'll Love 'Em If You Dig: Boards of Canada, Tycho, Trentemoller
Why? We'd be surprised if you hadn't heard the silky-smooth productions of this criminally talented artist, already. Japanese Wallpaper is the moniker under which Melbournite Gab Strum hypnotises hearts with. The comparisons to likes of ambient extraordinaires Tycho and Boards of Canada are emphatically warranted. Let's just say the term "prodigy" is apt for this incredible musician. If nothing else, know that Zach Braff is a big fan - putting him on arguably the year's most anticipated soundtrack.

Tkay Maidza
How Young? 18
You'll Love 'Em If You Dig: Azealia Banks, TNGHT
Why? Ladies and gentlemen, please allow us to introduce the future face of Australian hip-hop, the ass-kicking Tkay Maidza. Having garnered a horde of followers, not to mention a casual 140,000 plays on YouTube, it's fair to say this Adelaide MC is soaring to the top with ease. If you're Splendour bound, you can dig her electro-meets-Afrobeats in person.

Lunatics On Pogosticks
How Young? 18 - 19
You'll Love 'Em If You Dig: Bleeding Knees Club, Dune Rats, Blink-182
Why? The perpetrators of the brat-punk anthem 'Blood Clot' are also the esteemed winners of Triple J's Unearthed High 2013, and hell is that title warranted. Creating infectious Aussie chants with favourable nostalgic pop-hooks and sprawling solos, these boys - one who's 19, admittedly - are the life of the fuckin' party! (And they can drink now too.)

Baro
How Young? 17
You'll Love 'Em If You Dig: A Tribe Called Quest, Frank Ocean, Mos Def
Why? Blending chilled-out lounge electronica with funk and jazz samples, this Melbourne MC produces sensual, laid-back jams and is equipped with the vocal registry to confidently dip into RnB. His debut album asks HowGoodIsGood? 'Very', would be the answer. Your new favourite Aussie rapper? Possibly. The youngest and most talented Aussie MC? Definitely.

Montaigne
How Young? 18
You'll Love 'Em If You Dig: St Vincent, Bjork, Florence + The Machine
Why? Who better to push boundaries than the freshest faces within the industry? That's precisely what the innovative art-pop princess Montaigne is doing at the moment. The songstress borrows the quirks and confidence of leading experimental ladies St Vincent and Bjork, whilst her vocal delivery peaks and troughs like the roaring Florence Welch.

Uncle Bobby
How Young? 17
You'll Love 'Em If You Dig: Unknown Mortal Orchestra, Pond, Tame Impala
Why? Calling all fans of lo-fi and space-rock, meet one of the most promising understudies of this ultimate league. Uncle Bobby, also known as Robert Downie, is a multifaceted artist that experiments with any instrument from guitars and synths to trombones and bass, creating wavering skies of lush psychedelica. The next Kevin Parker? We'll have to wait and see.

E a s t
How Young? 17
You'll Love 'Em If You Dig: CHRVCHES, Ellie Goulding, Lorde
Why? Electropop is a genre pool that is ever-expanding with talent, leading the charge in the underage contingent from the Central Coast is artist E a s t. Mastering her creations of catchy, bouncing hooks and seamlessly pairing her deep vocals to these future-pop sounds, E a s t is a name we'll be seeing in lights very soon, we reckon.

Rockenspiele
How Young? 15 - 16
You'll Love 'Em If You Dig: The Spazzys, The Grates
Why? Meet three teen girls from South Gippsland who live and breathe for punk rock. Rattling off catchy riffs and unabashed lyrics, these riot girls have already shared the stage with The Smith Street Band, The Bennies and Luca Brasi, impressive right? Australia's punk scene has been calling for a fearless fresh breed of rockers, and it looks like they're here.