NEWS
PALACE THEATRE
TO CLOSE ITS DOORS THIS MAY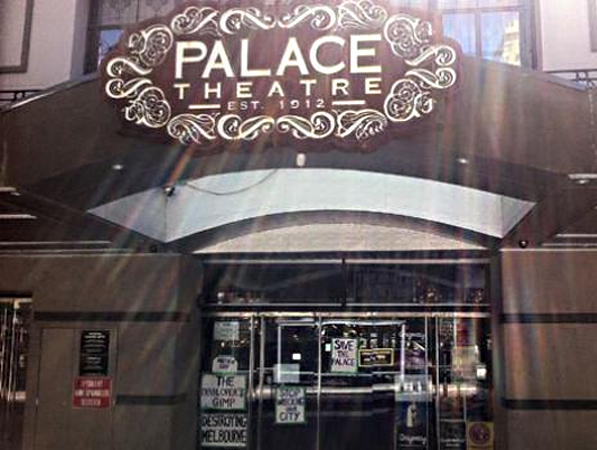 The Palace Theatre in Melbourne is set to close its doors from May 31 - read on for the full statement:

It is with deep regret that we, the Palace Theare Owners, must inform the Australian and international music industry, and the general public, that effective from the 31st May 2014, our business will cease to operate.

Numerous requests to the landlord to extend our lease have been rejected. The landlord has made this decision while still awaiting approval of planning and building permits which to date, have been rejected by both the State Government and Melbourne City Council.

Palace Theatre management had requested assistance from both state and local government to seek alternative locations to ensure the ongoing success of Victoria's thriving live music industry and to continue to provide live music. Regretfully, to date, this avenue of relocating the operations of the Palace Theatre has been unsuccessful.

The Palace Theatre team is extremely proud to have created a world class and much sought after venue over the past seven years and to have been a part of its 150-year history. This venue has hosted many hundreds of bands which have entertained over two million patrons over the last seven years.

Effective from the 31st May 2014 this building and its previous incarnations, Metro Nightclub, Metro Theatre, St James Theatre, Apollo Theatre and Brennan's Amphitheatre which started trading in 1860 will cease trading to make way for a proposed apartment and hotel development.

We would like to thank our loyal staff, promoters, music lovers and the music industry at large for all your support over a long period for enabling this magnificent venue to have lived.