News
New triple j House Party Host
KLP to replace NLV!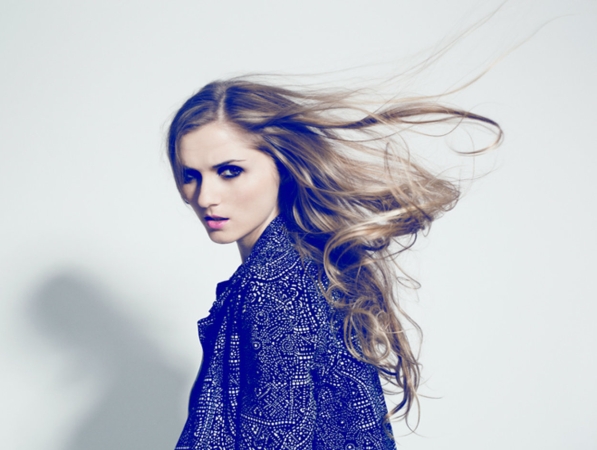 We are rapt to welcome Kristy Lee Peters, aka KLP, as the new host of triple j's House Party.

Kristy's live moniker, KLP, came to our attention in 2013 when she uploaded her debut song to triple j Unearthed, impressing us so much she won the Unearthed Field Day competition in January earlier this year. Since then the Sydney DJ, producer and vocalist has worked with an impressive list of producers, including What So Not (Flume and Emoh Instead) and DCUP. No stranger to the club scene, Kristy has also spent the last four years DJ-ing around the country, honing skills which will now culminate in one hell of a party, every Saturday night.

Kristy Lee Peters says "As a big lover of all musical genres, triple j was always my go to radio station. To now not only be a part of the triple j team, but to be able to put together mixes, blending many musical styles into one big party to share with the country, is going to be ridiculously fun." Tune in from 6 - 9pm on Sat 5 April as KLP takes over as host of triple j's House Party.

Nina Las Vegas returns in her expanded role at Mix Up Exclusives on Sat 7 June. Veronica & Lewis also return to triple j as presenters of Weekend Afternoons from Sat 26 April. After spending the first part of the year working on TV projects (Mad As Hell, Spicks & Specks, A Rational Fear) the pair will bring triple j weekends to life with the best new music and their unique slant on the stories of the week.


SATURDAY NIGHTS ON TRIPLE J
6pm - 9pm: House Party: Hosted by Kristy Lee Peters
9pm - 10pm: Mix Up Exclusives: Resident Nina Las Vegas
10pm - 1am: Mix Up Exclusives: Three exclusive artist sets curated by Nina Las Vegas