Music
New World Artists Present
Tina Arena
Reset Tour Announced!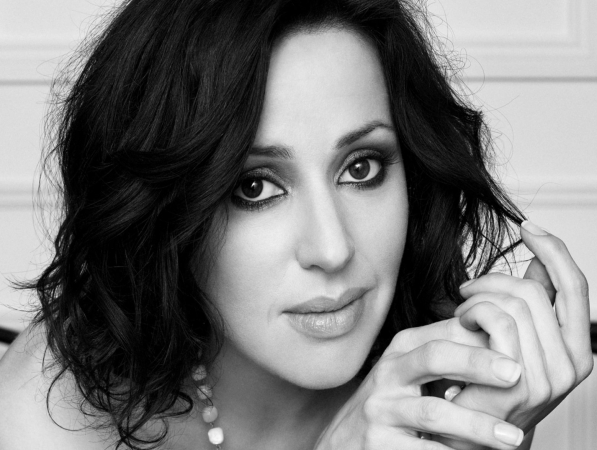 Australian pop icon Tina Arena is set to return to our shores this August to embark on a national tour following the overwhelming success of her latest album, her first original English language release in 12 years, 'Reset'.

Tina Arena is a name that is synonymous with Australian music and pop culture. Her voice has resonated throughout generations from her early days on Young Talent Time, to her coming of age debut album 'Strong as Steel', through to her incredible international success with sophomore album, ten times platinum 'Don't Ask' and follow up multi-platinum 'In Deep', and then again with 2001's 'Just Me'.

Tina's career boasts an incredible playbook of anthemic hits that have penetrated the Australian musical landscape and earned her both critical and commercial acclaim both at home and abroad. Hits like platinum selling 'I Need Your Body', 'Chains', 'Heaven Help My Heart', 'Sorrento Moon', 'Burn', 'Now I Can Dance' and 'Symphony Of Life' have established Tina as Australia's premier songstress having recently been voted the greatest Australian female singer of all time by her Australian musical peers.

Then there's her extraordinary parallel pop career in her adopted home of France, where she's sold over 4 million records and received that country's highest cultural honour, a Knighthood of the Order of National Merit - a first for any Australian artist.

Tina was also the first woman to win the ARIA Award for 'Album of the Year', and was bestowed the honour of opening the Sydney Olympic Games in 2000 and she has won several World Music Awards - there's also been her critically acclaimed stints as a music theatre star on the West End in London. And, more recently, her double platinum 'Songs of Love & Loss' tribute albums and national symphonic tours. Away from music, in 2005, Tina became a mother to son Gabriel.

2013 marked Tina's triumphant return to the Australian charts with 'Reset' being one of the highest selling Australian albums of year spending 3 months in the ARIA top 20, and earning a spot in News Limited's 'Top 20 Albums of the Year' list reconfirming Tina's unmistakeable ability to connect with Australian audiences. Described by News Limited's Cameron Adams as "... classy electro-pop ... modern but timeless ...", ABC radio called it "a landmark album - extraordinary" and the Sydney Morning Herald said "stylish and adult - all class"

'You Set Fire to My Life', 'Reset All' and 'Only Lonely' are 3 songs from the album that have already charted and there are more to come.

'Reset' is Tina as we've not heard her before but at the same time doing what she does best.

2013 was also the year Tina had 7 albums and 10 singles simultaneously charting on iTunes after a high profile TV interview. She also released her anticipated biography "Now I Can Dance" last October and it's already in its 4th reprint.

With this latest album as the catalyst, Tina is embarking on the national 'Reset Tour' this August and in keeping with the theme, Tina has created an exciting new show where she will bring to life the album and thrill audiences with hits from her entire career as they've never been seen before.

World-renowned director Bruce Ramus, who has designed and directed countless international live shows and events including U2, R.E.M., Björk and David Bowie as well as some of television's biggest events - Academy Awards, Grammy Awards, MTV Awards and Super Bowl Halftime Shows - has also jumped on-board as Tina's co-creative director, and the results of this partnership are destined to be magical.

Tina today said "I'm really excited that Australian audiences will be the first in the world to experience songs from 'Reset' in a live environment.

I'm so happy this album has connected with so many people and these songs are going to really come to life in this show."

Don't miss your chance to see Tina Arena light up the room on the 'Reset Tour' when tickets go on sale from 2.00pm local time, Thursday March 20, 2014. The 'Reset' album is available now through EMI Music Australia.
Tickets On Sale Now!
| | | |
| --- | --- | --- |
| 15.Aug.14 | Crown Theatre, Perth | WA |
| 18.Aug.14 | Thebarton Theatre, Adelaide | SA |
| 23.Aug.14 | Jupiters Theatre, Gold Coast | QLD |
| 24.Aug.14 | Convention Centre, Great Hall, Brisbane | QLD |
| 29.Aug.14 | Convention Centre, Cairns | QLD |
| 30.Aug.14 | Entertainment Centre, Townsville | QLD |
| 03.Sep.14 | Wrest Point Entertainment Centre, Hobart | TAS |
| 05.Sep.14 | Regional Entertainment and Convention Centre, Tamworth | NSW |
| 06.Sep.14 | Llewellyn Hall, Canberra | ACT |
| 07.Sep.14 | Civic Theatre, Newcastle | NSW |
| 11.Sep.14 | The Star Event Centre, Sydney | NSW |
| 13.Sep.14 | WIN Entertainment Centre, Wollongong | NSW |
| 17.Sep.14 | Palais Theatre, Melbourne | VIC |