Music

Live Nation by arrangements with Artist Voice Present
Naked and Famous
'In Rolling Waves' Tour Announced!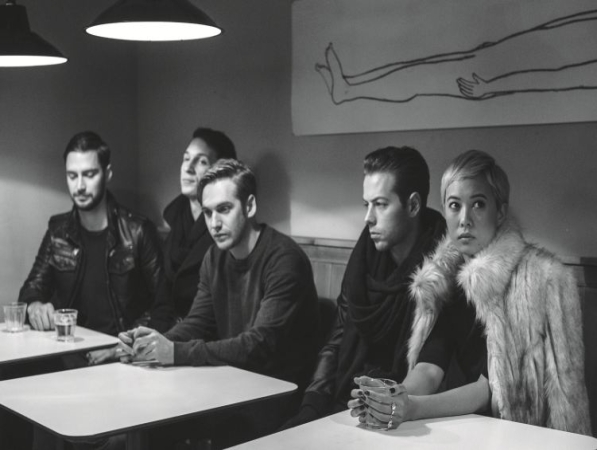 The electrifying, synth-pop five-piece from New Zealand, The Naked and Famous embark on a set of national headline shows. Having enraptured crowds around the country last month at this year's Big Day Out, The Naked And Famous will play their first headline shows since the release of their highly anticipated second album 'In Rolling Waves'.

Playing shows in Melbourne, Brisbane, Perth and Sydney, tickets for all shows go on sale at 9am Friday 21 February. My Live Nation members can secure tickets first during the exclusive pre-sale beginning at 12pm Wednesday February 19.

The Naked and Famous are nineties kids; invigorated by the era's golden age of alternative-rock, their sound is fully loaded electro rock, sharing a lineage to the synth-heavy bands of their peers, MGMT and Passion Pit. After releasing their self-produced debut album 'Passive Me, Aggressive You' in 2011, the New Zealand natives were thrust into the limelight - featuring in that year's triple j's Hottest 100 twice. The hit single 'Young Blood' was a Gold Record in the US and Canada, and became Platinum in New Zealand and Australia with over 24 million Youtube and Vevo views.

Touring relentlessly since the success of their first album, the band answered the call of their global notoriety in 2012 when they relocated to the city of dreams, Los Angeles and began recording their second album 'In Rolling Waves' - once again born in bedroom studio sessions, ahead of recording at Sunset Sound in Hollywood. In support of this brand new album, The Naked And Famous return to visit their friendly Australian neighbours with a series of headline shows for the 'In Rolling Waves Tour'.

"The main stage [at the Big Day Out] was packed at 2.35pm as the group kicked things off... with no lights or pyrotechnics, this was The Naked and Famous as we have grown to know and love them over the past few years. Bare, bold and simply beautiful." - MTV, 2014

Special guest for all shows will be Vancouver Sleep Clinic - the adopted moniker of 17-year-old Brisbane based singer/songwriter, Tim Bettinson. Chosen as one of six finalists nationally for triple j's Unearthed High 2013, VSC has been praised for his reverb-drenched falsetto - likened to the masters of their genre, Bon Iver and James Vincent McMorrow - which is layered upon progressive synthetic instrumentation.

Don't miss this exhilarating bill of ascending sonic instrumentalists, as they continue to shape the global landscape of modern music.