Music

Frontier Touring, The Bump, Take 40, Channel [V], Scene, Music Feeds & Spotify Present
Dizzee Rascal
Headlining Tour & Album Announcement!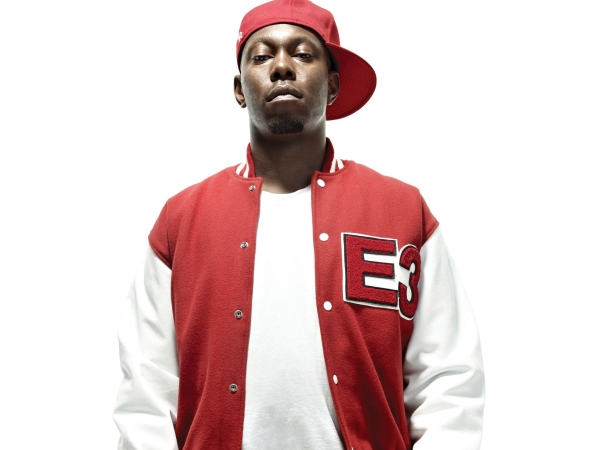 Frontier Touring are excited to announce that
Dizzee Rascal
will be returning to Australia and New Zealand in April for headline shows while he is down for
Groovin' The Moo
.
Since kicking off his career back in 2003, as a 19 year old from East London, his raw talent and distinct British sound was hotly tipped to revolutionise the urban scene. Rightly so as his debut album
'Boy In Da Corner'
earned him the coveted British Mercury Prize that year - making him the youngest person to receive the accolade.
Dizzee Rascal also won the BRIT Award for British Male Solo Artist in 2010, the same year he collaborated with
Florence and the Machine
for the hit
'You Got The Dirtee Love'
(watch their BRIT Awards performance
here
), which peaked at number 2 on the UK singles charts.
Here in Australia, his single
'Holiday'
reached platinum status, while
'Bonkers'
achieved a double platinum status (watch the video clip for
'Bonkers'
here
), proving there is no stopping him. 2010 also saw Dizzee take home the BET Award for 'Best International Act' held in Los Angeles.
Even though it's been a decade since the ground-breaking debut was released, the hype around the grime emcee turned worldwide superstar has not been lost, with his 2009 self-released platinum album
'Tongue 'n Cheek'
spawning a string of number one singles in the UK.
The 2012 London Olympics held in Dizzee's hometown saw him perform at the opening ceremony, with his track
'Scream'
featuring
Pepper
serving as one of the five official hits used throughout the Games, joining the likes of
Muse, Chemical Brothers, Elton John, Pnau
and
Delphic
(watch the video clip for
'Scream'
here
).
Last year saw Dizzee on our shores for
Future Music Festival
, bringing with him his signature fast-flowing lyrics and ground shaking bass; fittingly following the release of one of the year's most anthemic tunes
'Bassline Junkie'
, accompanied by a video clip which Dizzee assures
"is gonna have people in stitches!"
(watch
'Bassline Junkie'
here
).
This year Dizzee will be back for Groovin' The Moo along with a headline tour and a new album! September 2013 saw the release of his fifth album, appropriately titled
'The Fifth'
(out now through Liberator Music).
Over the years Dizzee has also gathered a cracking team to collaborate on his new album including
Tinie Tempah, Calvin Harris, Jessie J, Robbie Williams
and producers
A-Trak, RedOne
and
Jean-Baptiste
. Tracks like
'I Don't Need A Reason'
and
'Goin' Crazy'
(featuring Robbie Williams) are sure to get the party started with Dizzee stating that
"'The Fifth' is geared for a live audience"
.
"Dizzee Rascal has come a long way since his debut 'Boy in da Corner'. His sound has continually evolved and progressed through collaborations with everyone from Arctic Monkeys to Fatboy Slim."
- In The Mix
"Dizzee Rascal has serious stage presence"
- The Music
"A man who truly belongs at centre stage, Dizzee demands attention and needs little encouragement. From the off his convulsive energy filled the stage as he bounced from side to side, lifting the crowd beneath the grey clouds."
- Bristol Post
There is no denying that Dizzee Rascal was made for the world stage and his latest instalment has us eagerly awaiting his return to our shores - you will not want to miss out on seeing him make the crowd go absolutely bonkers!