Music

Channel [V], FasterLouder, Bossy Music and Village Sounds present
Art vs Science
Create / Destroy Tour Announced!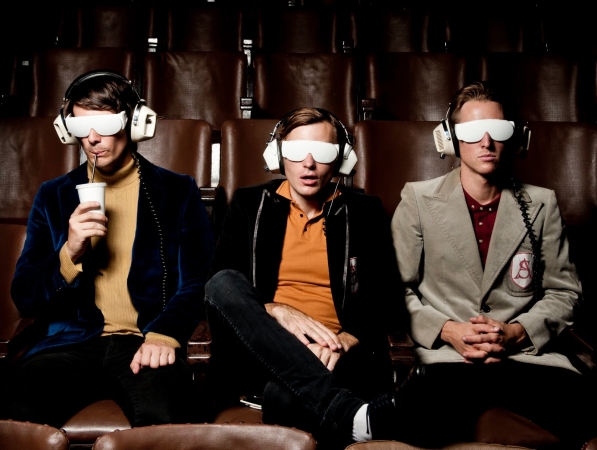 Art vs Science
are back with a brand new single,
'Create/Destroy'. "It's about a faltering relationship, and the myriad questions the mind throws out and the crumbling footholds to which it clings as it falls into an unknown conclusion"
- says Dan Mac.
'Create/Destroy'
is out 21 Feb 2014 via the band's own imprint Magellanic/MGM.
Listen to their new song
HERE:
Widely acknowledged to be one of Australia's most enthralling and popular live acts, AvS' accolades are many: two platinum and gold EPs; a #2 and #9 in triple j's Hottest 100 (for
'Parlez-Vous Francais?'
and
'Magic Fountain'
); a J Award nomination and an ARIA award for their debut album
'The Experiment'
, which charted at #2 in its week of release. However, it's their irresistible energy, relentless touring and undeniable sense of fun that has won over countless fans from all over the country and beyond.
It's been some time since the band have released new material but they've been busy: multiple US tours (including
Bonnaroo
and
Governors Ball Festivals
); a well-received side project, and 'inspiration gathering and research' from around the world.
On Sunday, they headlined the
St Kilda Festival
, wowing no less than 10,000 people. Tomorrow, they'll be playing at Channel V's Open Surf Event in Manly.
Next week, the band will head into Pedestrian's Open Studio where they will embark on an experiment to create a collaborative track with members of the public.
In April, the guys will set out on a national run of club dates that will see them debut a brand new live show. Don't miss them!
Tickets On Sale February 20th!