Music

Volkanik Music and Premier Artists Present
Twelve Foot Ninja
'Troll Burger Tour' Announced Off The Back of World Record Breaking Music Video!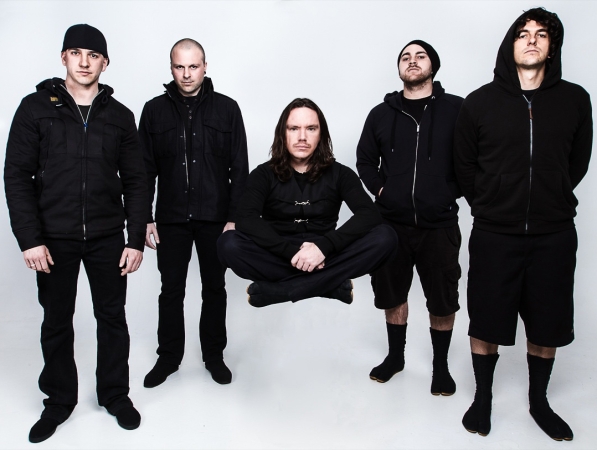 In honour of their much anticipated crowd funded video, Twelve Foot Ninja have announced an 8-date Australian headline tour this March/April.

Twelve Foot Ninja broke crowd funding records when they raised $52,600 to make their new video clip - successfully crowd funding the highest financial target for a music video. As the controversial anti-cyber bullying video spreads like wildfire online, the band have announced an Australian headline tour aptly named 'The Troll Burger Tour' in March/April, before making their grand return to the U.S. for a handful of festivals including Rock On The Range and Carolina Rebellion.

The Australian 'Troll Burger Tour' will take in QLD, NSW, ACT, VIC, SA & WA - and they will be joined by a very special international guest.

With the promise to create an action-packed and gory tale of retribution against an internet troll, the Australian group turned to fans in an effort to crowd fund $45,000 for the making of their latest video - and true to their form of outstanding music videos, Twelve Foot Ninja delivered the goods.

The band pulled out all of the stops for their highly anticipated video, calling on a prosthetics make-up artist who worked on the film The Hobbit, a 7ft Alaskan brown bear and Penthouse Magazine "Pet" Madison Rhys. Also appearing in the video are members of American metal band Periphery.

Twelve Foot Ninja's debut album 'Silent Machine' received its official North American release in October 2013, and crept into the Top 20 of Loud Rock music charts. SiriusXM's Liquid Metal quickly jumped on board, and their listeners awarded Twelve Foot Ninja the titles Best Artist Discovery of 2013 and Best Song Discovery for the album's opening track Coming For You. 2013 also saw Twelve Foot Ninja embark on their first ever tour of North America as support to Periphery, Born of Osiris and Dead Letter Circus. "Twelve Foot Ninja are basically one of the best live bands I have ever seen in my life," proclaimed Periphery's Misha Mansoor. In addition to the Periphery seal of approval, other notable U.S. endorsers include Mike Portnoy (Dream Theater/Avenged Sevenfold), Dino Cazares (Fear Factory), Chris Broderick (Megadeth) and Wolf Van Halen (Van Halen/Tremonti).

Don't miss TWELVE FOOT NINJA on tour this March/April!