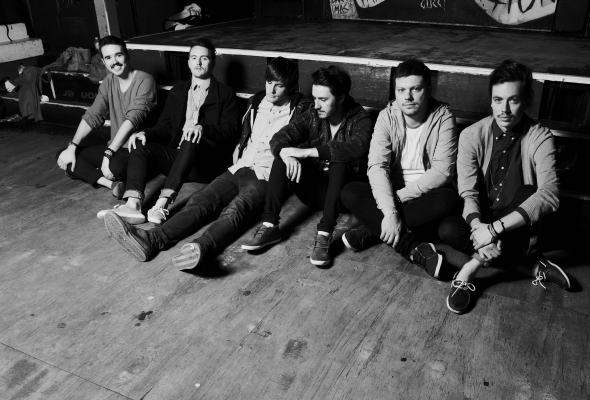 Maribyrnong Freeza, Phoenix Youth Centre and New World Artists present
Hands Like Houses
2014 Aus Tour Announced!
Hands Like Houses are a fresh and explosive 6 piece from Canberra, Australia. With a rapidly expanding international fanbase, they have captivated audiences with their electric blend of technical, effects-heavy songwriting with post-hardcore passion and stage presence. Driven by rich lyricism and melodic, emotive vocals in the vein of Emarosa and Birds of Tokyo, Hands Like Houses presents a complex and finely crafted mix of guitar and electronics, drawing from a broad range of influences including Thrice, The Receiving End of Sirens and Closure in Moscow.

Buoyed by exceptional online hype and pre-order numbers for a debut release, the record broke into the US Billboard Heatseekers and Top 200 charts at #2 and #140 respectively in the first week.

Subsequent single releases, 'This Ain't No Place For Animals', and 'Lion Skin' (feat. Tyler Carter and Jonny Craig)' were independent singles on iTunes and most recent single 'Antarctica' was released on Youtube through Rise and had 200,000 views in the first month. Along with self-produced acoustic versions of 'Lion Skin' and 'The Sower', Hands Like Houses YouTube channels have seen over 750,000 views.

To date, the band has supported a number of notable acts including The Getup Kids (USA), As Tall As Lions (USA), The Getaway Plan (AUS), Dream On Dreamer (AUS), Hopes Die Last (ITA) and Tonight Alive (AUS). 2011 touring saw HLH play over 50 shows in Australia and Europe, impressing audiences with stage presence and refined sound beyond their standing.

2012 saw Hands Like Houses add to their list of local, national and international supports, beginning with Pushover Festival in Melbourne in support of Parkway Drive, Tonight Alive, 360 and others, and continuing to the USA on the Rise Records 'Freshman Tour' with The Air I Breathe, My Ticket Home, and Palisades.
Tickets On Sale NOW!