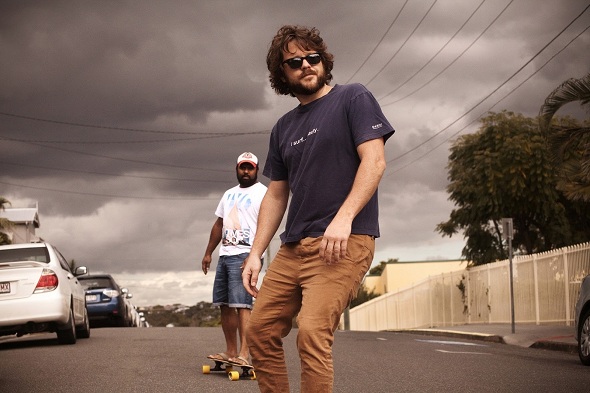 Zeal Optics presents
Busby Marou
2014 Going Coastal Tour Announced!
With the wind in their hair, zinc on their nose and sand between their toes, Busby Marou are packing their bags and 'Going Coastal' in pursuit of an endless summer. The band will travel to some of NSW and VIC's favourite holiday destinations in January 2014.

It will be the perfect sojourn for the Queensland larrikins following the release of their second album 'Farewell Fitzroy' in October 2013 which debuted at #5 on the ARIA album chart. The album features the anthemic and rich first single; 'Get You Out Of Here' which showcases the acclaimed duo's harmonies.

Fans, locals and holidaymakers alike will be treated to the bands dynamic onstage presence, Tom's trademark humour and Jeremy's freakish instrumental ability, which has cemented them as one of the most loved live bands to come out of Australia in recent times.

Britain's Ryan Keen will be hitching a ride on the tour. The gifted guitarist and singer songwriter has performed over 200 shows this past 12 months, where he has shared the stage with Ben Howard, Lucy Rose and good friend Ed Sheeran.

The keen surfer will be in his element, performing tracks from his debut album, 'Room for Light' available in Australia on Friday 6 December. The songs are quietly varied and include collaborations with the likes of Ninja Tune's Fink and Newton Falkner.
Tickets On Sale NOW!