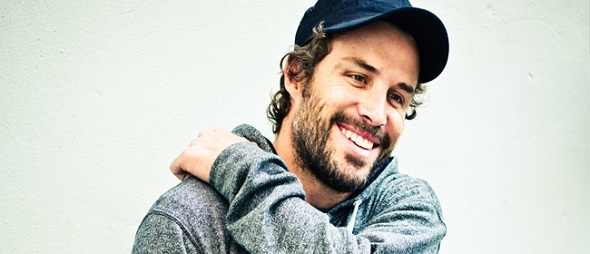 Offbeat Operations presents
Mat McHugh
"It all started with me wanting to impress a girl..."

Since the fateful evening on which Mat McHugh decided that playing an open mic night was the way to win the girl of his dreams to his current Summer Come Save Me Tour of 2014, the path has been adventurous, winding and often unexpected.

The vehicle for Mat's initial musical musings was The Beautiful Girls whose rapid success with his songs and the recordings he made of them led to great reviews, tours, travel, international performances, meetings with heroes, dalliances with villains and an exploration of what was important as a human being, an artist and a man.

Fast forward to 2013 where Mat returned to tour the USA and his beloved South America for live performances during which an exploration of all Mat's musical adventures came together: while playing live he found a variety of comfortable ways, from solo acoustic to hard hitting soundsystem-with-beats to deliver the songs from his successful one-man-show 2012 Love Come Save Me album, the songs he made famous with The Beautiful Girls and songs of other writers and performers which have inspired him. Mat also started performing new material which will form the basis of an album in 2014.

So now it is back into the Summer culture which the music of Mat McHugh embodies and delights in as Mat and his musical companions take to the road for what will be very special performances on the Summer Come Save Me Tour.

Says Mat:

"To me, music is far too precious to exist in a box. I think a song is born and dies in a moment and, in that, becomes a new definition. Playing live, I never know what's going to happen, and that's exactly the way I like it. As long as there is love though, everything will be OK".
Tickets On Sale NOW!