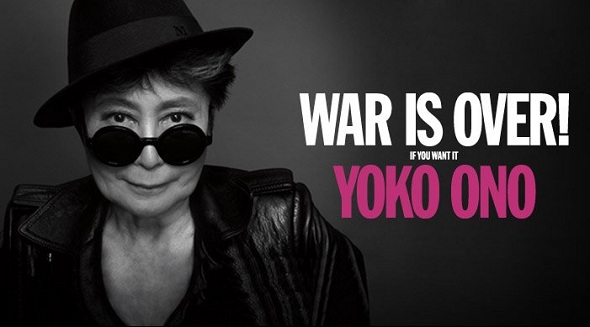 Museum of Contemporary Art Australia presents
Yoko Ono
War Is Over! (if you want it)
Legendary artist, peace activist and musician - Yoko Ono is an icon whose work traverses generations. Ono was described by John Lennon as 'the world's most famous unknown artist.' She is now recognised as a cutting edge musician, innovative artist, and a symbol of the peace movement.

Delight in sculpture, immersive installations, written texts, films, sound compositions and participatory art works which will involve you in a range of hands-on activities - from mending and arranging broken crockery, to stamping world maps with peace stamps, to writing personal messages of love to your mother. From the personal to the political, Ono has embraced themes of loss, conflict, humanity, and the desire for world peace through her art.

Sydney will be the only Australian venue for the exhibition which is part of the Sydney International Art Series.

Save 20% when purchasing a Sydney International Art Pass providing entry to both America: painting a nation at the Art Gallery of New South Wales and War Is Over! (if you want it): Yoko Ono at the MCA.


MCA are offering a 48-hour ticket discount for War Is Over! (if you want it): Yoko Ono See the work of legendary artist Yoko Ono in Sydney this Summer.
Discount tickets here.