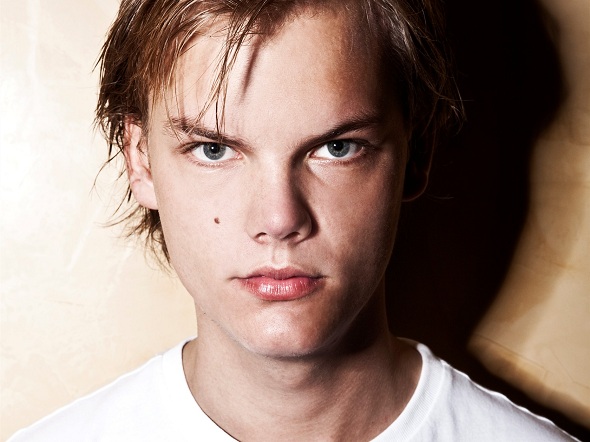 Future Music and Frontier Touring presents
Avicii
True Tour Coming To AUS!
He's the world's biggest DJ, a 23-year-old record-breaking superstar. Future Music and Frontier Touring are thrilled to announce Sweden's Avicii will bring his monumental 'True Tour' to Australia in January 2014!

"I'M SO EXCITED TO BE BACK IN AUSTRALIA FOR MY FIRST SOLO HEADLINE TOUR. THE AUSTRALIAN CROWD IS AMAZING AND I CAN'T WAIT FOR THE SHOWS." - Avicii

Easily the most in-demand DJ on the planet, Avicii's latest single, 'Hey Brother', is at radio now. Having debuted at #12 on the ARIA Dance chart, it's the third song to be lifted from Avicii's critically acclaimed debut album, 'True'. Released in September 2013 to praise across the globe, 'True' launched at #2 on the ARIA Album Charts, #5 on the US Billboard 200, and #2 in the UK.

The first single taken from the LP, 'Wake Me Up', reached #1 in a staggering 70 countries, with over six million singles sold worldwide to date. For six weeks the song held the #1 spot on the ARIA Single Charts with 6x platinum sales, also reaching #1 on iTunes. Second single 'You Make Me' debuted at #12 on the ARIA Singles Chart. To date Avicii's combined lyric and music videos on YouTube have been viewed over 250 million times, while here in Australia Avicii has sold over one million singles.

What this self-taught EDM legend has achieved in just a few years is astonishing. Tim Bergling was still at high school in Stockholm when his made-in-the-bedroom remixes gained the attention of club promoters. Championed by the likes of Tiësto and Pete Tong (a teenage Avicii winning Tong's fiercely competitive 'Fast Trax'), his melodic, innovative style soon led to remixes for Little Boots, Robyn and Dizzee Rascal. But it was Avicii's first instrumental release, 'Seek Bromance', which shot him to international superstardom, a massive hit across Europe, the UK and beyond.

"From the moment he took the stage, Avicii twisted the knob that controls drama up to 11..." - The Washington Post

In the years to follow Avicii's headlined Ultra Music Festival with Madonna, completed a 27 date, $1 million charity tour in the US (Avicii and manager Ash Pournouri personally donating funds), embarked on an exclusive collaboration with Ralph Lauren (titled Denim & Supply - making him the first artist ever to become the face of the fashion house), undertaken one of the biggest EDM arena world tours to date and cracked the Top 10 in 18 countries with 'True'.

Delivering track after track of innovative hits, Avicii's singles - like 'Seek Bromance', 'My Feelings For You', 'Fade Into Darkness' and 'Silhouettes' - just keep coming.

Back in 2011 Avicii landed a Best Dance Recording Grammy nomination for 'Sunshine', his collaboration with David Guetta. Then came 'LE7ELS', an absolute monster, which turned an Etta James sample into a 3x platinum single in Australia, also rocketing into the Top 10 in India, Ireland, Scotland, South Africa, New Zealand, the Netherlands, the US, the UK and beyond.

In 2012 Avicii dropped '2 Million' (a nod to the number of Facebook followers he'd amassed... and quickly surpassed) and 'I Could Be The One'. He became the very first DJ to ever headline New York City's legendary Radio City Music Hall.

In 2013 he blew away perceptions at Miami's Ultra Fest, teamed up with pop legends Björn Ulvaeus and Benny Andersson (ABBA) to create the anthem to the Eurovision Song Contest, before delivering his debut LP in September.

Last here as headliner for 2012's Good Life and Future Music Festival, after wowing fans across the globe throughout 2013 Avicii will bring his full 'True Tour' set-up down under in January. Avicii's stunning three hour live sets are a sensory assault of beats, 3D mapping, LED and amazing projections, a fizzy celebration of his emotional, wide-reaching 4/4 anthems.

"HIS HEADLINE SETS AT FUTURE MUSIC FESTIVAL AND GOOD LIFE AT THE START OF THE YEAR WERE MIND-BLOWING, AND WE'RE THRILLED TO BE PRESENTING HIS IMMENSE, FULL LIVE STAGE PRODUCTION THIS JANUARY." - Brett Robinson, Future Music

With Avicii's epic arena show finally reaching our shores this will be summer's hottest ticket - be quick to grab them, as these shows are sure to sell out!
| | | |
| --- | --- | --- |
| 24.Jan.14 | The Riverstage, Brisbane | QLD |
| | | |
| --- | --- | --- |
| 25.Jan.14 | Centennial Park, Sydney | NSW |
| | | |
| --- | --- | --- |
| 26.Jan.14 | Melbourne Showgrounds, Melbourne | VIC |
| | | |
| --- | --- | --- |
| 27.Jan.14 | Perth Arena, Perth | WA |