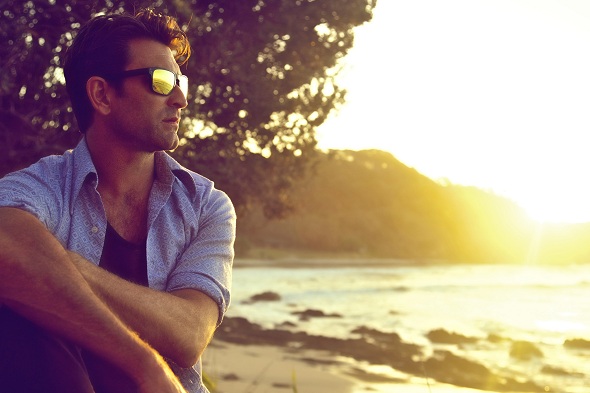 Pete Murray
'Feeler 10 Year Anniversary' Album and
Special National Tour Announced!
Ten years ago, Pete Murray released his definitive album 'Feeler' in Australia. It marked the end of his promising sporting career and the dawn of a hugely successful music career. A decade later on November 15th, 2013, Pete Murray re-releases this definitive album as a special 10 year anniversary edition, re-mastered at the legendary Abbey Road Studios. It also includes a bonus CD featuring The Bulgarian Symphony Orchestra performing 'Feeler' in full, mixed with original album masters.

To commemorate the anniversary, Pete will be touring Australia in Jan-April 2014 performing 'Feeler' in its entirety along with all the favourites, with members of his original band The Stonemasons and a live string section. Along with his band of muso brothers, Pete will be reliving the magic of this classic album and that special time for many Australians.

The 'Feeler 10 Year Anniversary' National Tour will zig zag across Australia from Margaret River to Woodside, Sydney, Darwin and in between. Fans from around the country will be able to reminisce on the album that became synonymous with the laid back lifestyle of Aussie summers. It's hard to listen to the album and not be reminded of a particular time in your life - of relaxing in the sunshine with a cold beverage and spending time with friends having fun. It seemed everyone in Australia at some point owned a copy of 'Feeler'.

Pete's musical beginning is an unlikely story... a rising Rugby football star gets so badly injured that he has to leave his sport behind. He picks up an acoustic guitar, teaches himself how to play it and records an indie CD that he sells after shows from the back of his Kombi Van. 10 years on we reflect on his first major label album 'Feeler" which has become one of Australia's most prominent releases - featuring in triple j's Hottest 100 Australian Albums of All Time. As Feeler's popularity grew organically through word-of-mouth, live shows and community airplay, it spawned Australian classic roots/rock songs Feeler, Lines, Bail Me Out, and Please. Funnily enough, Pete initially didn't want to include the song So Beautiful on the album but as fate would have it, this song struck a chord with the nation when radio jumped on it and So Beautiful became the Most Performed Australian Song of the Year in 2004.

The album eventually reached #1 on the national ARIA charts, sold over 7 x platinum, was nominated for a whopping 12 x ARIA Awards and spent over two and half years, yes years, in the Top 100. Cracking live shows and sold out national tours ensued with ever-increasing crowds, headlining festival performances and the beginning of an international career with sold out dates.
Tickets On Sale November 7th!
| | | |
| --- | --- | --- |
| 25.Jan.14 | Leeuwin Estate Winery, Margaret River | WA |
| | | |
| --- | --- | --- |
| 15.Feb.14 | Bird in Hand Winery, Woodside | SA |
| | | |
| --- | --- | --- |
| 16.Feb.14 | The Astor Theatre, Perth | WA |
| | | |
| --- | --- | --- |
| 22.Feb.14 | The Tivoli, Brisbane | QLD |
| | | |
| --- | --- | --- |
| 15.Mar.14 | The Forum, Melbourne | VIC |
| | | |
| --- | --- | --- |
| 28.Mar.14 | Enmore Theatre, Sydney | NSW |
| | | |
| --- | --- | --- |
| 05.Apr.14 | One Tropical Day, Darwin | NT |