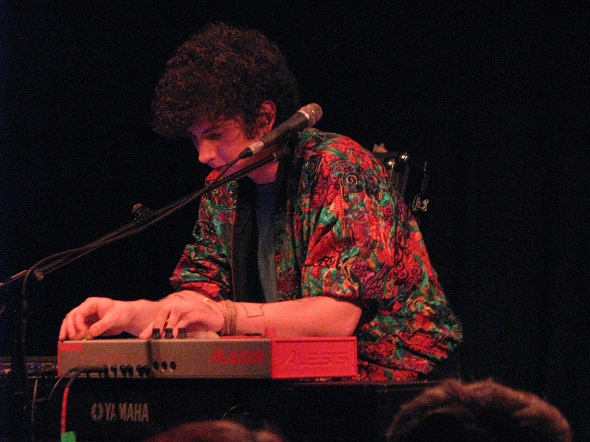 Secret Sounds presents
Youth Lagoon
Headline Melbourne Show Announced!
Heartfelt, spiritual, and with a cherubic, limitless sound: YOUTH LAGOON is truly one of a kind.

Secret Sounds are delighted to announce the return of one of music's most innovative minds to Australia in January - YOUTH LAGOON. Better known to his family and friends as Trevor Powers, the Idaho-raised native burst onto the scene back in 2010 with his wondrous, forward-thinking sound - think sweet, hazy numbers like 'July' or 'Cannons'. With everything from 4/4 marching drums to poetic keys and a hushed, joyous intimacy, from his bedroom in Boise's fledgling music scene the gifted singer/songwriter offered up his early downloads for free - which were quickly pounced upon by influential music blogs, such as Pitchfork, Stereogum and many more across the globe.

YOUTH LAGOON returned in March 2013 with his highly anticipated follow-up LP, Wondrous Bughouse. Based around a central theme and possessing a more expansive sound, Powers' recorded the disc alongside producer Ben Allen (Animal Collective). It's a beguiling listen, bigger, bolder and even more widescope than its predecessor.

"If you enter into it willingly and with joy it could be the kind of record you'll be in love with for years to come." - Drowned In Sound

"The word 'bughouse is an old term for an insane asylum," Powers revealed to SPIN upon the record's release. "And one idea that kept coming to mind was of people losing their minds. A lot of the people who are deemed crazy by society have a better grasp on the world as a whole, and maybe that's part of what drives them crazy: they latch onto something that normal people don't realise."

In April he hit the stage at Coachella and has played countless shows across the States, including gigs alongside Prince Rama, CocoRosie and The National. Powers will round out 2013 on the road throughout the UK and Europe.

Get ready for a magical night. Don't miss YOUTH LAGOON!
Tickets On Sale November 1st!