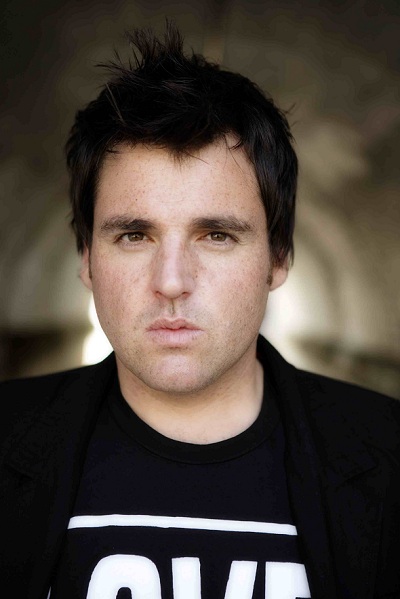 IMC presents
Alex Lloyd
Urban Wilderness: The Album & The Tour!
Multi-layered harmonies, loops, songs of family and romance, tracks written across the globe: Urban Wilderness is the long-awaited return of one of Australia's most acclaimed songwriters, Alex Lloyd. Five years on from his last solo effort, 2008's Good In The Face Of A Stranger, Urban Wilderness is 12 tracks of pure, pop-tinged song craft, the 4x ARIA-winner finally returning home after 5 years living & working abroad in London.

Kept busy penning tracks for documentaries and artists such as Brighton songsmith Passenger, Lloyd made regular visits back home to record and tour 2011's acclaimed Mad Bastards, a soundtrack composed with Broome's The Pigram Brothers. The 'Mad Bastards Trio' received three APRA nominations in 2011, including Best Original Song Composed for the Screen (Lloyd's "Won't Look Back"), Best Soundtrack Album and Feature Film Score of the Year, while they also landed an ARIA nod for Best Original Film Soundtrack. "It took about five years to do that project," Alex says. "The collaboration was a project of the heart. It was just pure enjoyment, and gave me a new lease for music."

That newfound excitement is all over Urban Wilderness, a collection of songs Lloyd penned without thinking about the framework of an album. Before flying home he'd reached out to an old mate to share demos - APRA, ARIA and Golden Guitar winner Shane Nicholson. Upon listening Nicholson knew Lloyd had an album, inviting his pal to record at his Central Coast studio, The Sound Hole. Preceded by the radio hit single, 'Better The Less You Know', (http://youtu.be/Wx67aC7oz7o) Urban Wilderness is the sound of Alex Lloyd doing things his way: take the swagger of opener "Black Cat", the piano-led pop of "Wait Too Long", or the singalong lilt of "Light On You". "I feel like it's a good record, I'm not shy about saying that," he states. "Everyone did a great job."

For two decades now Lloyd's enjoyed life as both an independent artist and one signed to a major. Now, Lloyd wanted 100alexlloyd_newsitem_131017 creative control. He teamed up with crowd-funding site Pledge Music, fans embracing pre-orders and snapping up exclusive paintings. "I've been signed to a lot of labels in my time: EMI, Sony, Festival. Going down this path means it's my path - I won't be waiting for someone else to make a decision in order to move forward," says Lloyd of the DIY move. "It's a different landscape now."

Five years in the making, for fans at home Alex Lloyd's latest listen is long overdue. "I don't want to jinx this record, but it's great. I did things I hadn't really done before - and I'm proud of that." To coincide with the release of 'Urban Wilderness', Alex has announced his first full band tour in five years, starting with the East Coast of Australia with Special Guests, The Young Lions (www.facebook.com/TheYoungLions)
Tickets On Sale NOW!