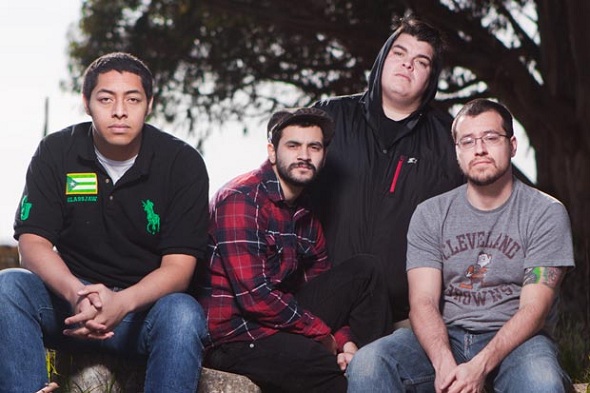 Destroy All Lines and Killyourstereo.com present
Forever Came Calling
Aus Shows Announced and Onsale!
Pop punk is making a comeback and there is no finer act to showcase that than California's Forever Came Calling.

It is evident the band has paid their dues by playing countless basement shows, DIY tours and doing what they can to self promote through various avenues. In 2010 the band played a role in the Warped Tour documentary 'No Room For Rockstars' where they sold their cds in line in hope that they would get to eventually play one of the shows. Their hard work eventuated at one of the last shows on the tour where they got to show fans what they are made of. Fast-forward to 2013 and Forever Came Calling have just completed the Vans Warped Tour playing all dates and over the last year have spent time on the road with The Story So Far, Handguns, Hawthorne Heights and more.

Their debut album Contender was released mid 2012 and was received wholeheartedly by the pop punk community. With its catchy hooks, honest lyrics and massive choruses, it comes as no surprise that Forever Came Calling have cemented themselves as one of USA's favourites in their genre.

"Forever Came Calling's Contender is easily one of the best pop-punk albums of the Summer thus far, if not the best." - underthegunreview.net

"Forever Came Calling certainly picked an apt title for its debut LP…they will soon be a heavyweight in the genre." - absolutepunk.net

Monuments round out this stellar line up, hailing from Perth the band have been hard at work solidifying themselves as one of the leading bands in the Perth scene. Rightly so as the band has supported Basement, Transit, Miles Away, Break Even, The Smith Street Band and most recently toured nationally with USA's A Loss For Words.

This is definitely a tour not to be missed!
Tickets On Sale NOW!