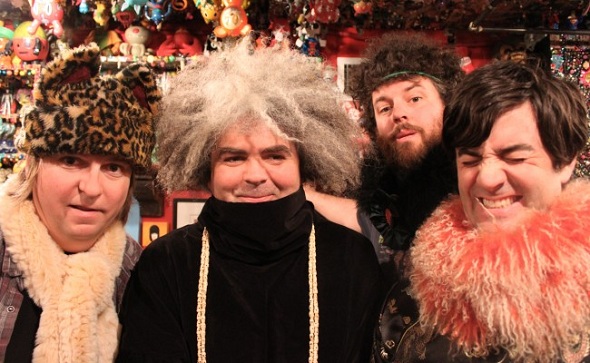 Principal Entertainment presents
Melvins and Helmet
Australian Tour Announced!
Oooooh yeah, this is the one we've been waiting for, iconic experimental sludge outfit Melvins and alt metal act Helmet have joined forces to play a decent string of dates around their (now sold out) Meredith Music Festival appearances.

Melvins are celebrating 30 years (yes, probably older than you) and after releasing a high assortment over the years have a covers collection titled Everybody Loves Sausages to promote.

Buzz Osborne says: "Has it really only been 30 years? Dang! Thanks to everyone who's been there for us! It's been an exciting trip and I probably should have listened and learned more. I apologize for anything I've ever done wrong and for anything I'm going to do wrong... Ha!"

Helmet, have been playing their own style of metal since 1989, putting their offbeat time signatures to work, releasing 7 studio albums and constantly touring.

"The first Melvins/Helmet tour was in 1991 or '92; the 4 Helmet guys and 3 Melvins guys piled in one van with 2 bands worth of gear and braved massive snowstorms and overnight drives. Needless to say we are looking forward to our Australian tour with our long-time friends minus the overnight drives, blizzards and floor surfing." Page Hamilton (Helmet).
Tickets On Sale NOW!