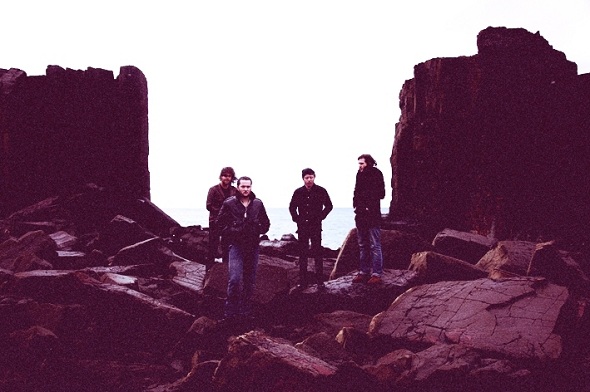 triple j, The Music, Fasterlouder, Artist Voice present
Wolf & Cub
Heavy Weight Album Tour Announced!
As the September 13th release date of their third album Heavy Weight approaches, Wolf & Cub are hitting the road agin to show off their new album. The album tour will see the four-piece perform shows across the country through October, including stops in areas the band have been absent from for some time.

Self-recorded and produced, Heavy Weight is one of the more anticipated local albums of 2013. The first taste of the album 'I Need More' demonstrated that despite expanding in size the band's sound was now a lean mix of coarse guitars and minimalist but essential grooves, a "slick yet sleazy regimen of cursory pieces." Other album cuts, such as 'What More Could I Say' and 'All Through The Night' see vocalist Joel Byrne "channelling early-80s era Mick Jagger and David Bowie circa Aladdin Sane" according to the band. Seeing them out across the live stages of Australia will provide the best way to capture the band's new style and approach. Tickets for all shows are on sale now.
Tickets On Sale NOW!