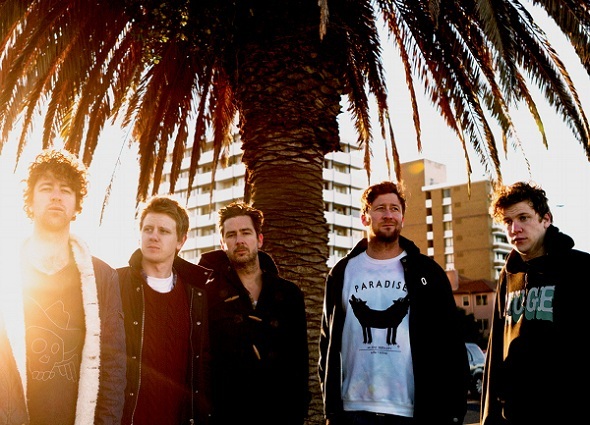 Village Sounds & Bolster Music Present
Loon Lake
Gloamer Album Launch Announced!
Carolina the second single taken from Loon Lake's forthcoming debut album Gloamer is released today! Following on from previous single On Fire, Carolina is a gloriously catchy, heart-on-the-sleeve track, showcasing the breadth and diversity of Loon Lake's sound.

"Who is Carolina?" we hear you ask. Lead singer and guitarist Sam Nolan explains; "The truth is that there is no one Carolina. Carolina can be anyone's anyone. Carolina is the one who got away, the one you still think about from time to time, the love that could have lasted a lifetime, if only..." Loon Lake are thrilled to announce details of the release of their highly anticipated debut album entitled Gloamer.

Produced by Steven Schram (San Cisco / Little Red / The Vasco Era) and Loon Lakes' own drummer Nick Nolan, Gloamer will be released on Friday 11 October through Caroline Label Services.

A term coined by the band, Gloamer is derived from the word gloaming and describes someone coming to life during that strange and magical time of day after the sun goes down, but before darkness falls. This sense of being suspended in an intoxicating place between darkness and light is the essence of the gloaming, and the essence of Loon Lake's debut; a time when anything seems possible, excited by the feeling of hope, expectation and ripe with the prospect of things still to come.

Written at a time when Loon Lake were on the road more than ever before and when members of the band were going through some major life changes; coming out of relationships, finding their feet, experiencing some things for the first time and old things afresh, the lyrics within Gloamer are the distillation of these experiences.

To celebrate the release of Gloamer, Loon Lake will be showcasing their debut album with five very special intimate shows.


Tickets On Sale NOW!