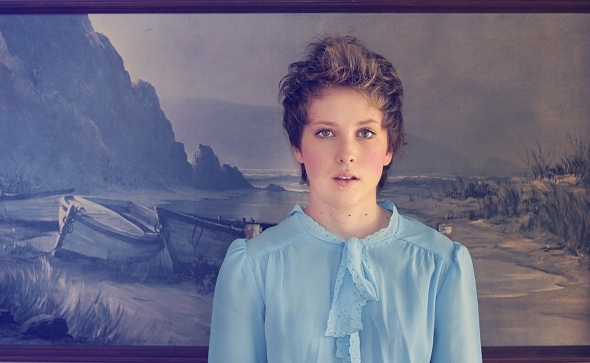 Ground Control, Mucho-Bravado & Select Music present
Emma Louise
Pontoon Theatre Tour Announced!
In what can only be described as a remarkable 12 months, Emma Louise has completed her process of taking flight from emerging artist with undeniable talent, to a fully-fledged global presence with serious main-stage power. Following an outstanding response to her debut album, Vs Head Vs Heart, in March the fiercely independent Louise tread far and wide, playing a swag of stunning sold-out club shows across the nation. Now comes the announcement that her final shows for 2013 will be a selective theatre run - taking in the iconic Sydney Opera House, two nights at the Spiegeltent in Brisbane, Melbourne's Ormond Hall and the Astor Theatre in Perth - with an intention to treat her most loyal fans to her most intimate of shows.

Wasting no time to make her mark on the Australian music scene, Louise emerged in 2011 with her break-out single, 'Jungle', which captured hearts nationwide, garnering gold sales and reserving her place as one to watch. Since then, a further trio of smouldering radio singles - 'Boy', 'Freedom' and 'Mirrors' have certified her place as one of the nation's finest. With her final shows for the year set to be the jewel in the 2013 crown the accolades are now of too many to mention - but highlights include a #12 ARIA debut, her release in the US through indie-royal, Frenchkiss, breaking the US iTunes top 100 albums charts, an assembly of top 40 spots across Europe and last but not least, a bonafide platinum hit in Italy. Adding further reason to seize one of the very limited tickets and get through doors nice and early, enigmatic up and comers Holy Holy will take the stage as support for a set of performances which are sure to be Emma Louise's most ambitious and special shows to date.
Tickets On Sale NOW!