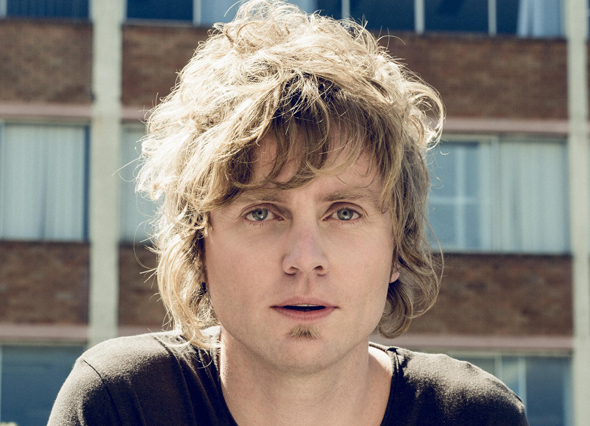 Select Music presents
Bob Evans
Welcome Stranger Tour Announced!
Singer-songwriter and ARIA Award winner Bob Evans will follow up the recent release of his fourth album 'Familiar Stranger', with the aptly titled 'Welcome Stranger Tour' which will see Bob take his wit, charm and catchy melodies to regional audiences along the east coast throughout August and September.

Just like the good 'ole days of touring, Bob Evans will be playing solo shows and driving himself around, in what is reminiscent of a good old fashioned troubadour! This will give fans a great opportunity to be up close and personal, and to get to know Bob as he makes his way from town to town.

All ticketing details can be found on Bob's website: www.bobevans.com.au/tours

Bob Evans is the alter ego of Kevin Mitchell, who has carved a career for himself as a solo artist that has become just as successful as his long standing career fronting Jebediah - not to mention the role he plays as one quarter of Basement Birds.

The release of 'Familiar Stranger' has seen Evans applauded by music critics for experimenting with new sounds, while keeping the pop sensibilities that have made him loved all over Australia by his fans. Featuring the cheeky first single 'Don't Wanna Grow Up Anymore' and current single 'Go', the songs on the album are typical of Bob's unique self deprecating insights into day-to-day life where he sings of love, loss and everything in between. After some major life events in recent times, Bob describes 'Familiar Stranger' as a philosophical album about life and death.

'Familiar Stranger' follows on from the beloved 'suburban' trilogy albums: 'Suburban Kid', 'Suburban Songbook' and 'Goodnight, Bull Creek!' which earned Bob dual 2009 ARIA Award nominations for Best Male Artist and Best Adult Contemporary Album.

In addition, Evans was awarded Best Male Artist in Rolling Stone Australia's 2007 annual reader poll, was a finalist for 2007's Australian Music Prize, and a strong contender for the lauded J Award in 2006. Bob Evans' second studio release, 'Suburban Songbook', picked up the 2006 ARIA Award for Best Adult Contemporary Album, chalking up Gold accreditation in the process.

The 'Welcome Stranger Tour' regional solo tour follows Evans' recent national full band 16 date capital city tour.
Tickets On Sale NOW!