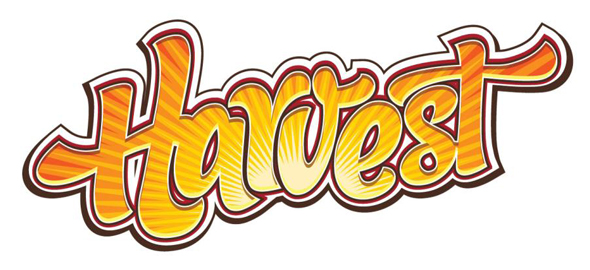 HARVEST FESTIVAL
TICKETS ON SALE FRIDAY JULY 12 AT 9AM!
"The perfect leafy surrounds, a stellar line up of International acts, the unexpected art installations and impromptu burlesque shows, culminated in a very impressive music festival. It sets the benchmark high for what a good festival should be" - THE AUSTRALIAN REVIEW

"Harvest was without a doubt the greatest festival experience of my life. Time to start doing recon for next year's line-up." - MUSIC FEEDS

HARVEST is back and proud to announce the 2013 November line-up featuring some of the world's most sublime artists. Having sold in excess of 11 million albums worldwide, MASSIVE ATTACK will take to the stage in what's guaranteed to be a series of mesmerising performances. With a new album dropping in August 2013 the daring, defiant and unmistakable FRANZ FERDINAND will join the bill alongside the ever eclectic and mind-blowing PRIMUS! Multi award winning duo GOLDFRAPP will also be returning to Australian shores for HARVEST, premiering songs from their forthcoming 6th studio album due for release in September 2013. Louisiana's NEUTRAL MILK HOTEL will visit Australia for the first time ever, emerging after a fourteen year hiatus to bring their unique brand of indie-folk storytelling to adoring audiences. Conor Oberst (Bright Eyes) makes a welcome return to Harvest with DESAPARECIDOS; EELS, CSS, THE DRONES, BLACK REBEL MOTORCYCLE CLUB, M WARD, SUPERCHUNK, WALLFLOWERS and WALK OFF THE EARTH will round out this incomparable and illustrious 2013 line-up.

When Harvest Festival launched in November 2011, it instantly redefined the Australian music festival experience. Instead of contending with arenas and vast expanses of concrete and constructions, Harvest embraced the country's unique landscape and harnessed it's uncanny ability to heighten the musical experience. By adding art installations and explorations to the festival's long list of musical attractions, Harvest awoke something new in the discerning music fan and when the festival returned in 2012 with another lineup of critically-acclaimed acts and truly cemented its place as a premier event on the Australian festival calendar.

HARVEST ARTS is now accepting applications from artists wishing to participate in this unique day with all details and applications available on the website. (www.harvestfestival.com.au)
Tickets On Sale now!