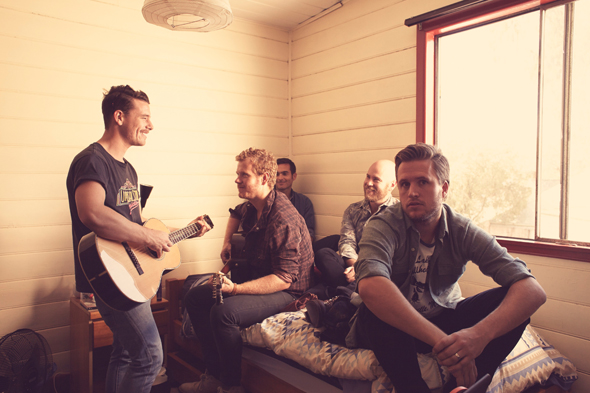 triple j & Street Press Australia presents
Boy & Bear
16 Days Under A Southern Sun Tour Announced!
Boy & Bear return with new single 'Southern Sun' and the promise of second album "Harlequin Dream" later this year. It is one that is welcomed with anticipation from all corners of the country and is now met with a national tour - 16 Days Under A Southern Sun.

It doesn't seem that long ago that the nation was falling in love with one of Boy & Bear's pivotal first singles, 'Mexican Mavis'. Since then, Boy & Bear grew into a bigger beast then even the four core members could have ever imagined: their debut album "Moonfire" took out five ARIA awards, a prestigious shortlist nomination for The Amp and entered triple j's hottest 100 three times, with single 'Feeding Line' reaching the top five.

Their renowned stage show has seen a plethora of sold out shows both at home and abroad. 16 Days Under The Southern Sun will be no different, giving fans the chance to witness the new album in its intended setting.
Tickets On Sale 27th of June!