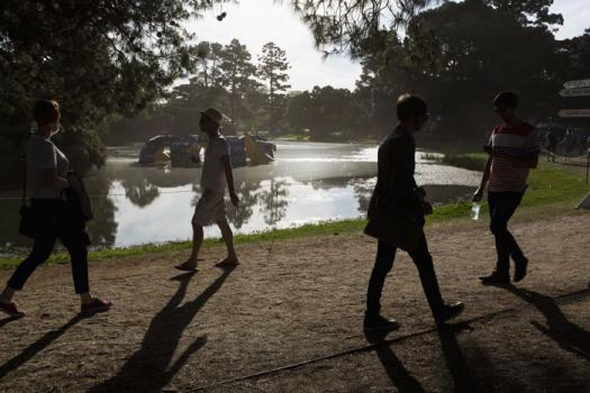 Harvest
Neutral Milk Hotel to play Harvest, dates announced
Cult indie icons Neutral Milk Hotel have leaked the news that they'll be playing the Harvest Festival this year by including the festival dates in their string of reunion shows.

The touring line-up is Jeff Mangum, Scott Spillane, Julian Koster, and Jeremy Barnes.

After the news broke, Harvest's promoter AJ Maddah appears to have confirmed the report and admitted that the festival couldn't secure The Cure.

"We did try for The Cure," he tweeted. "They're not adding any more dates this year."

The band recently announced plans to reform, prompting hope of an Australian tour leg. That has come to fruition when Pitchfork posted extra dates for the Jeff Mangum-helmed outfit.
Harvest 2013 Dates:
Sunday 10 November - Melbourne
Saturday 16 November - Sydney
Sunday 17 November - Brisbane