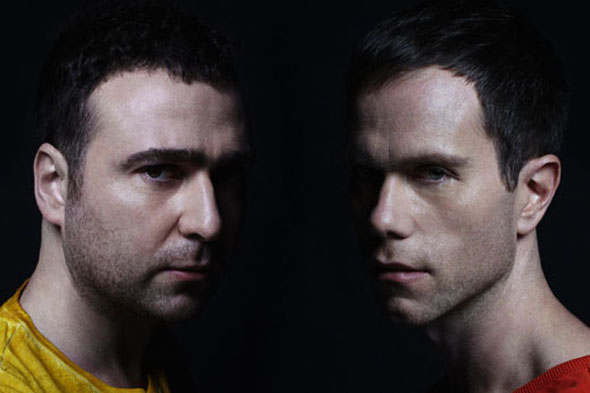 DARK MOFO
Details of festival announced!
The line-up for the brand new Dark Mofo festival has been revealed and it looks like it will be a mammoth event encompassing all sorts of intriguing artistic endeavours and, of course, a massive amount of great music.

Big Aussie acts like The Presets, You Am I, The Drones and Jeff Lang stand alongside quality international acts like Boris, Mono and Martha Wainwright and artists like Alfredo Jaar and Mathieu Briand.

The events that make up the festival sound enthralling in themselves; Mick Thomas' tales of Tasmanian convict history, the Tasmanian Symphony Orchestra performing a live soundtrack to Fantasia and Satanalia, merely described as "a big day of darkness".

It looks like it will be an enriching experience for anyone who takes the trip to Hobart when the festival happens from Thursday 13 June to Sunday 23.

If you can't afford the trip, there is still some hope for you as the festival is giving away 1000 flights to Hobart so from around the country can experience the event. We'd like to go on the record as saying we want those flights please.

In alphabetical order, here is the full list artists who will be hitting Hobart for the festival this June.

A Dead Forest Index, Alfredo Jaar, Andee Frost, Andy Reed, Angel Eyes, Anish Kapoor, Barbarion, Ben Milgate + Elvis Abrahanowicz, Ben Salter, Bill Hart, Boris, Brad Hammond, Brian Nankervis, Cal Young, Canyons + Daniel Boyd, Christine Manfield, Chronox, Clagg, Craig Pilkington, Darren Hanlon, Dirk Dresselhaus, Domenico De Clario, Dylan Sheridan + Laura Hindmarsh, DZ Deathrays, Ethno Tekh, Fabien Giraud + Raphael Siboni, Fascinator, Fourteen Nights at Sea, Frank Camorra, Giuseppe Penone, Gordon W, Gregorio Zanon, Hermitude, Ian Burns, Ivana Franke, James Baker, Jeff Lang, Jen Anderson, Joanna Dudley, Julius Popp, Kangaroo Skulls, Kirsha Kaechele, Kit Webster + Chiara Kickdrum, Kurt Hentschlager, Lara Favaretto, Lawrence Weiner, Liz Stringer, Mark Wallace, Martha Wainwright, Mathieu Briand, Michael Barclay, Michelangelo Pistoletto, Mick Thomas, Miles Brown, Mixmasters, Mono, Movement, My Disco, Naysayer + Gilsun, Oscar Ferreiro + Heath Brown, Otologic, Patricia Piccinini, Rainbox Connection DJs, Robin Fox, Rufus Didwiszus, Ryoji Ikeda, Sal Kimber, Sally Rees + Rodney Berry, Super Wild Horses, Tasmanian Symphony Orchestra, The DC3, The Drones, The Hunter + Jason James, The Presets, The Stickmen, Tim Bruniges, Tim Rogers, Todd McMillan, Van Walker, You Am I, Zanzibar Chanel, Zeal + Cycle, Zond
Tickets On Sale SOON!