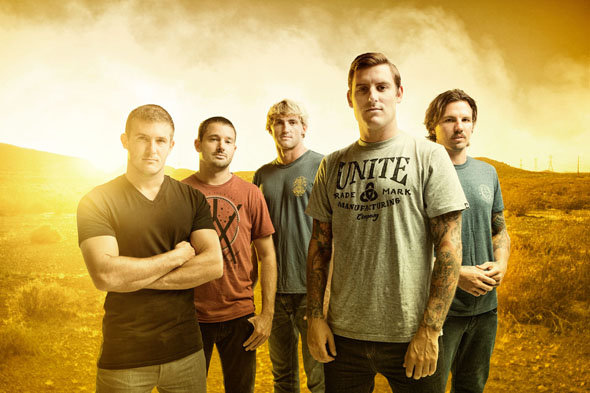 PARKWAY DRIVE
10 years and counting!
Undisputed kings of Australian hardcore, PARKWAY DRIVE are set to commemorate 10 years of incredible achievements with a special anniversary tour this September.

Turning 10 is yet another milestone in the career of the quintet, who've set benchmark after benchmark since playing their first show at Byron Bay Youth Activity Centre back in 2003. Major accomplishments have included two Gold-certified albums, two Platinum-selling DVDs, sold-out Australian tours, countless global circumnavigations, and appearances at virtually every major music festival on the planet.

PARKWAY DRIVE's most recent full-length, 2012's Atlas, helped further reinforce their position as leaders in their field, hitting all the familiar marks while exploring breathtaking new sonic avenues.

PARKWAY DRIVE's 10-year anniversary tour is planned as a celebration for both the band and their staunch fanbase. Set to be held in some of the most intimate venues the band has played in many years, the setlists will be comprised of material spanning their entire back catalogue, including some older fan favourites that will be dusted off especially for the occasion.
Tickets On Sale NOW!