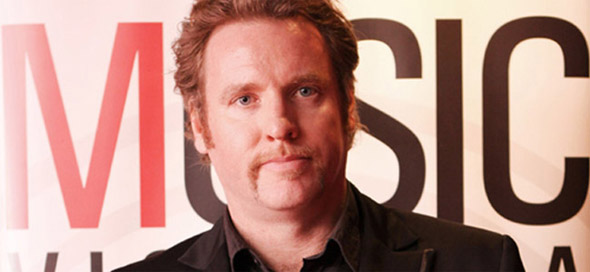 LIVE MUSIC BIGGER THAN AFL
Reveals Music Victory Survey
Live music attracts more crowds than AFL in Melbourne, Australia's own footy-loving capital? Damn straight.

According to a survey conducted by state music body Music Victoria, it has been found that live music contributes $1.04 billion annually to the state economy, with the results of the billion dollar music economy being based on ticket and door sales as well as purchases made by punters at gigs, and when contextualised, this recorded patronage of live music outdoes the punter rates of an entire AFL season, three fold.

The eye-opening data comes from the Victorian Live Music Census, carried out by Music Victoria in partnership with the City of Melbourne, NMIT, and over 100 student volunteers in a state-wide census.

"This is the largest survey of its type carried out in Victoria [and] it captures the most accurate snapshot of what our world-renowned industry looks like," said Music Victoria CEO Partrcik Donovan, the new figures coinciding with the body's current Jump On The Bandwagon Membership Drive.

It seems despite countless bad omens which have been plaguing Australia's live music scene , from threatened venue closures from noise complaints and encroaching residential development, music can still call Melbourne home even in troubling times. Particularly when, according to Music Victoria, patronage of live music is twice as big compared to the previous generation's, revealing that not only is the industry surviving, it's actually thriving.

The figures from the Music Victoria census reveal that "on a typical Saturday night," 97,000 patrons head to live music venues to attend gigs and shows, generating an average $745,000 in door and entry fees. While spending on transport, drinks, food, and merch generates a whopping $3.7 million, while estimates from the survey demonstrate 900 musicians, 740 Djs, 237 production crew, and 2,730 venue staff are employed on a typical Saturday night.

The survey also shows a bigger annual picture, with census data – along with findings from previous reports and "10 years of 'State of Play' research", according to Music Victoria, shows that there are 62,000 popular music gigs held annually, with yearly patronage reaching $1.04 billion from an estimated 14.4 million punters heading to small venues, major concerts, and Melbourne-based festivals.

While anual full time employment, based on Annual Full Time Equivalent figures, shows an employed range of 18,200 musicians, 14,150 DJs, 6,437 production staff, and 77,391 venue staff; demonstrating the fundamentally symbiotic nature of the industry which not only offers a luxury to music consumers but employment opportunities for others.

Project Manager Dobe Newton championed the veracity of the new statistics, while adding that "being involved in this unique project with the future leaders of our industry was an exciting and rewarding experience."

Continuing to say, "their hard work has confirmed Melbourne as one of the world's great music cities. The data collected will be invaluable in helping to promote and protect this wonderful cultural asset and the jobs and joy it creates."

Music Victoria CEO Patrick Donovan also expressed the importance of the census results and of the ongoing significance of live music to the state's culture and vibrancy. "You have to know you've got a pretty strong scene to actually be able to quantify it, but you really do need to be able to get these sort of figures to be able to advocate on its behalf," Donovan told ABC News.

"The figures are up there with Austin, Texas in America, your Paris, New York and Tokyo," he added. "So certainly it's on par with some of the bigger cities in the world."

With the numbers to back it up, the title of 'sporting capital' can finally be contested for 'music capital', according to Donovan, who feels like many do that the latter is normally neglected in the face of AFL. "We're showing the Government that this is a major, significant industry that needs to be funded as much as sport is," he says.

It seems both sides are coming to agreement with the Chair of City of Melbourne Arts Portfolio Councillor, Rohan Leppert, concurring with the extensive figures: "This report pieces together all the components which make Melbourne a world renowned music city. Melburnians have always loved their music scene, but now our understanding of that audience and our music scene is better than ever. From the live music venues, to the artists, musicians, producers and punters; Melbourne's thriving music scene is thanks to all of you."

Leppert humbly tipping his hat to the efforts of Music Victoria, "we look forward to continuing work with Music Victoria, and the industry, to ensure Melbourne's music scene is supported and continues to grow."

That being said, Music Victoria's figures serve as a grand-final-scale victory for Melbourne's musos and the community.