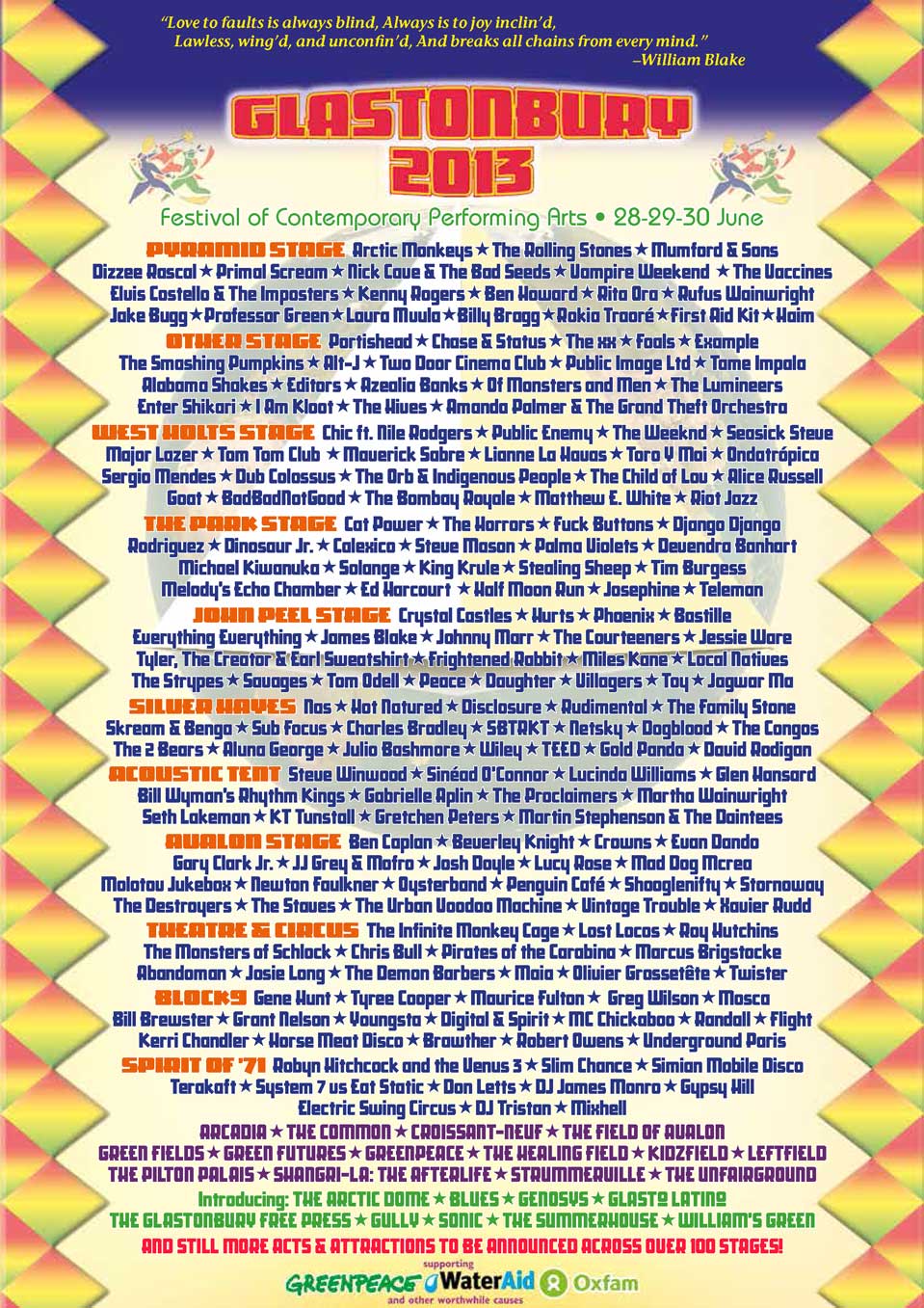 GLASTONBURY FESTIVAL 2013
Line-up Announced!
This year's Glastonbury line-up has just dropped - and it's topped by none other than The Rolling Stones.

Other acts playing include Arctic Monkeys, Mumford and Sons, Portishead, Vampire Weekend, Phoenix, The xx, Smashing Pumpkins, Primal Scream, James Blake, Johnny Marr and Kenny Rogers.

The Aussie contingent is headed by Tame Impala and Nick Cave and the Bad Seeds, with Xavier Rudd and Jagwar Ma also on the bill.

Click on the image below to see a larger version of the line-up - there's a whole lotta band names to read through down there!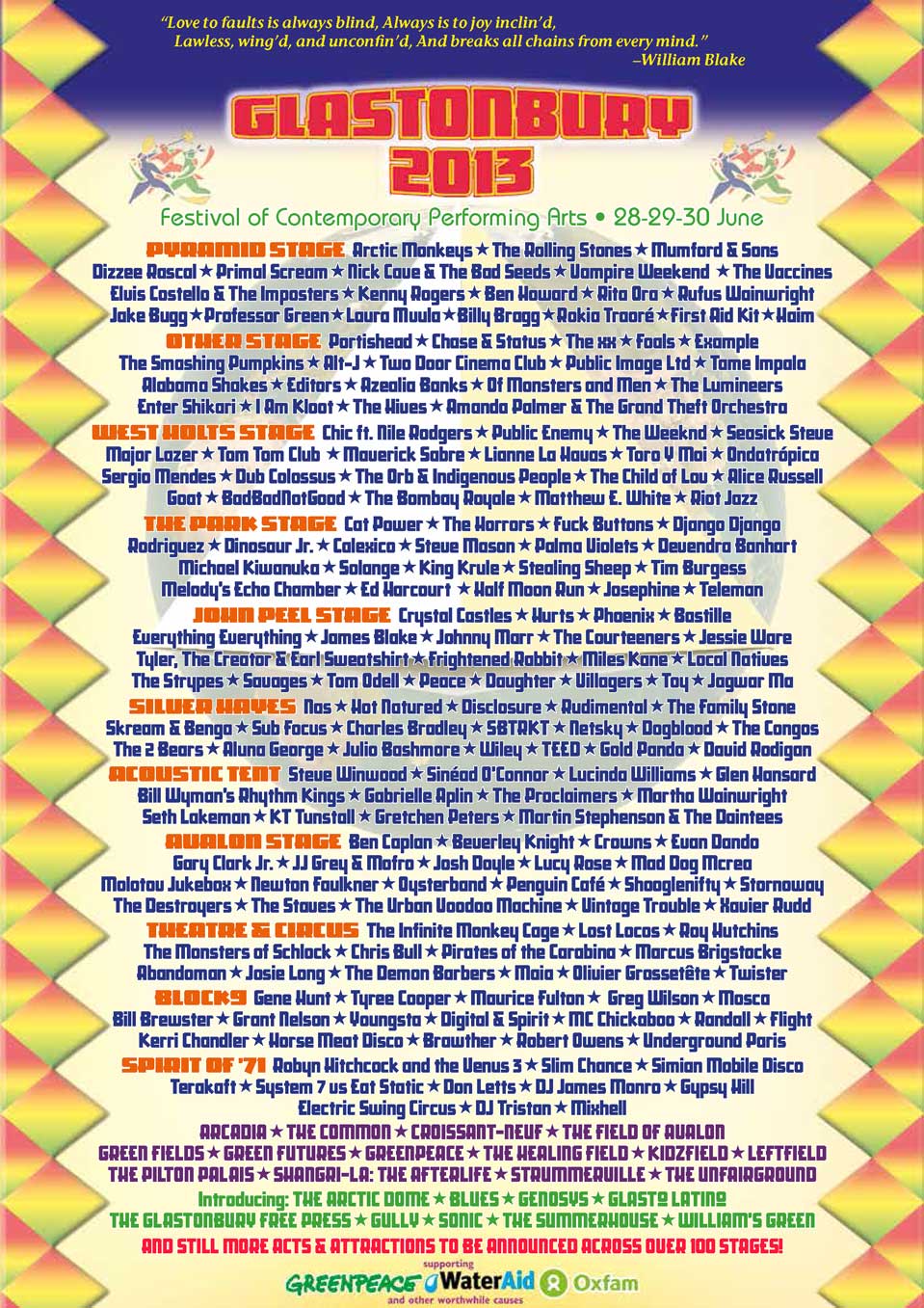 Need your live music fix?