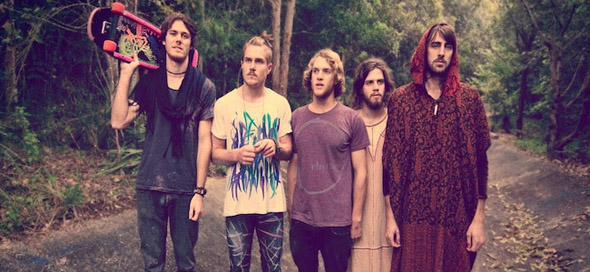 JINJA SAFARI
Celebrating the recent announcement of their self-titled debut album, Jinja Safari are set to embark on a run of intimate shows around Australia in May.

Always hunting for new ways to break down the barrier between audience and musician, Jinja Safari will bring the new songs and stories from their debut album to life with an explosion of sweat and hyperactive display.

"The whole platform we've created is a sense of escapism. If this record inspires people to go and experience some of the things we've seen... that's important to us. There's so much energy, excitement, and emotion in these songs - everything went into it." Marcus Azon.

Interweaving the new music (including the first taste, new single 'Plagiarist') with recent classics such as 'Peter Pan', 'Toothless Grin', 'Hiccups' and world-ending party jam 'Mermaids', Jinja Safari hoist the sails again in search of new adventure.

The self-titled debut album from Jinja Safari is released on May 17, through Island Records Australia.
Tickets On Sale NOW!