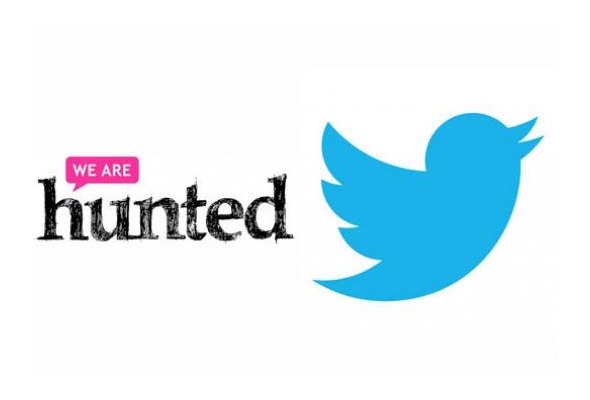 TWITTER BUY 'AUSSIE MUSIC APP'
to launch music service
The Australian built and developed We Are Hunted music discovery app is being used as the basis for a Twitter music app, according to reports.

According to CNET, Twitter Music could be launched as early as the end of this month. Using the We Are Hunted discovery platform, it will suggest artists and tracks for users based on their listening patterns and who they follow on the social networking website. Tracks will then be streamed through Twitter Music from SoundCloud. It will also interact with the #NowPlaying hash tag.

We Are Hunted was developed in Australia in 2009 by Wotnews' Stephen Phillips, Richard Slatter, Michael Doherty and Nick Crocker, the latter has since left the company. Well known Australian philanthropist Graeme Wood invested $3 million into the project. (Wood has also donated to the Falls Festival.)

The We Are Hunted website and app creates an online music chart, aggregating information from social media, blogs and torrent downloads. After experiencing strong initial growth the company moved to San Francisco, where it is currently based.

CNET's source believes that the We Are Hunted technology was purchased at some point in the last six months. Their website is currently unavailable.

Facebook and Google are also expected to revamp their music offerings in the upcoming months, with Facebook set to feature music differently in its redesign and Google looking to launch a streaming service.

Earlier this year Twitter launched a video app Vine, which was integrated into the Twitter service.