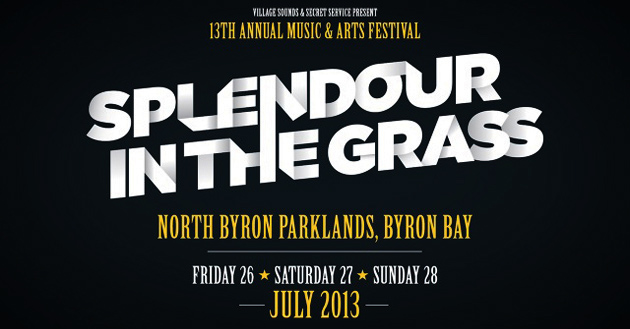 SPLENDOUR IN THE GRASS 2013
Dates and venue announced!
Bee-lieve it people! In 2013 Splendour In The Grass will finally move to its long planned permanent home at North Byron Parklands and they're ready to throw one massive housewarming party!

Splendour In The Grass 2013 will take place on Friday 26, Saturday 27 and Sunday 28 July.

660 acres of rolling green hills, beautiful native bush and water lily covered dams, North Byron Parklands is just 20 minutes north of Byron Bay.

"It has been a long journey to get to this point. Seven years after we first found this idyllic piece of land, we're so excited to finally move Splendour to its permanent home at North Byron Parklands." said co-producers Jessica Ducrou and Paul Piticco.

The site is currently a hive of activity preparing the venue for Splendour's next chapter that will include some new areas to explore and lots of space for camping.

"Onsite camping has always been a high priority for us. It creates a real sense of community at the show." they said.

Stay tuned for the 2013 line-up! And for all those keen to find out about this year's Splendour Members program, sit tight, they'll be releasing details in the coming days.