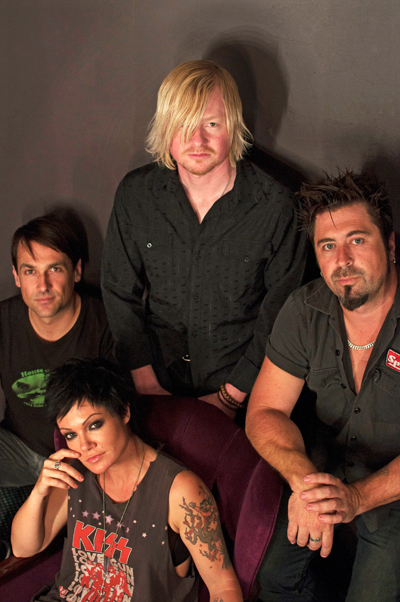 Triple M and The Harbour Agency presents
THE SUPERJESUS
The Resurrection Tour
After an overwhelming reaction to the recent one-off show in their hometown Adelaide, The Superjesus will head out on the road touring Australia playing a couple of shows in each state.

The Resurrection Tour steps off at Sydney's iconic The Annandale Hotel on May 30, but not before the band perform at the Stone Music Festival at the ANZ Stadium.

The show at The Gov drew such emotion from the audience who flocked to the venue from all over the country to see the band for the first time in 10 years. It was an undeniable decision for The Superjesus to decide to take it one step further.

Fans can expect to have a night to remember - the band have stood the test of time - delivering all of those anthemic songs with even more raw energy than 10 years ago.

"This show was a big deal; a big deal for the band, and a big deal to fans who were buzzing so hard with excitement that it makes it difficult to grasp why The Superjesus ever broke up at all... Moments like this are rare in live music and made everyone feel privileged to be there to share such an epic evening" - The AU Review

"It was clear the energy the four-piece had shared for so long had never disappeared; more like a dormant volcano biding its time to do what it does best" - Live Music Adelaide.
Tickets On Sale NOW!