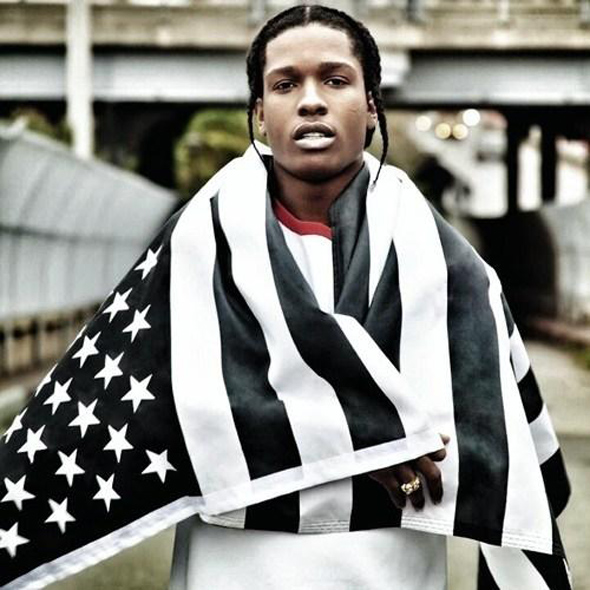 Niche Productions and Live Nation presents
A$AP ROCKY
Debut Australian Tour
Following hot on the heels of sold out tours by Kendrick Lamar, Tyga, Macklemore & Ryan Lewis and the announcement of the Nas co-curated Movement Festival, Niche and Live Nation are proud to present the debut Australian tour of the hottest property in Rap right now, A$AP Rocky.

His debut album LongLiveA$AP defies categorisation, standing out amongst the pack as the document of where Rap and Hip Hop culture is headed. A blurry mix of lyricism, slowed down rave synths and featuring a star studded lineup of guests like Florence Welch, Santigold, Skrillex and rap contemproaries Kendrick Lamar, Drake, 2 Chainz and more, LongLiveA$AP is currently unavoidable in the clubs and on the street.

In 2007 the Harlem bron and bred rapper Rocky assembled his crew A$AP Mob, consitsting of rappers, producers and musci video directors (A$AP having mutliple meanings including 'Always Strive and Prosper', 'Assassinating Snitches and Police' and 'Acronym Symbolizing Any Purpose'.) In 2011 the compilation Deep Purple was released followed by Peso, his first official single which quickly gained airplay on Hot 97. He was almost immediately snapped up and signed by Sony and released the LiveLongA$AP mixtape in October to critical acclaim. The success was not not just US based, with his efforts being noticed across the pond as A$AP Rocky was shortlisted in BBC's influenctial 'Sound Of 2012' poll.

After touring with Drake and Kendrick Lamar and performing at the 2012 Pitchfork Festival, A$AP Rocky performed on Late Night With Jimmy Fallon and remixed Rihanna's Cockiness (which was also performed at the MTV Video Music Awards). LongLiveA$AP was released January 15th 2013 adorned by production from long tiem collabroator Clams Casino, Hit Boy and more and features the breakthrough single Goldie which was easily one of last year's biggest club hits. Watch the video for Goldie here and his most recent peformance on Late Night With David Letterman here.

Transcending art, fashion and music and with demand for A$AP Rocky in Australia reaching boiling point, this tour is destined to follow suit of recent tours by Niche and Live Nation and sell-out quickly. Don't miss A$AP Rocky as he touches down in Australia and New Zealand this June.
Tickets On Sale NOW!