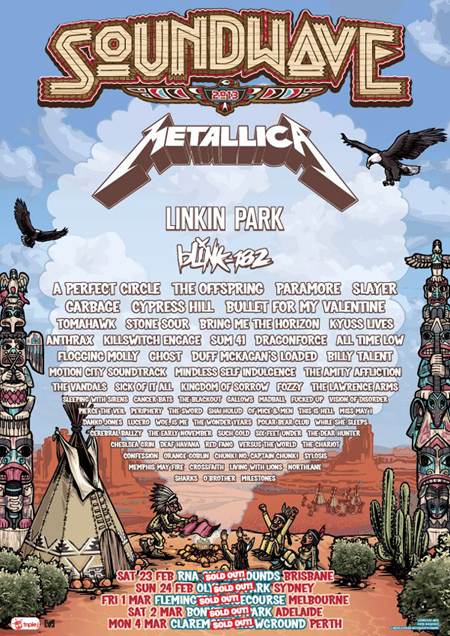 SOUNDWAVE 2013
Oztix's Brisbane photo gallery is now up!
It was a day of hot temperatures (and an overwhelming hope that it wasn't going to rain!), amazing crowd singalongs, moshing til your legs wanted to fall off and what was quite possibly one of the most amazing festival line-ups Australia has ever seen. The perfect formula for a day of non-stop headbanging!

Click the image below to see the crowd and band photos (and tag yourself of course!) of the day - and if you were one of the very unlucky people who couldn't make it, check out the photographic evidence of what you missed out on!